What did we all make of 2020?
That was the question asked of Annalee Couch's art students at Delta Middle School in these recent weeks.
With a project entitled "2020 Revisited," Couch's goal for the project was to show how the middle-schoolers brought some semblance of order to chaos in an unprecedented year.
The project was a multi-faceted one and included a robot battle, old overhead projector sheets, individual stories told in drawings and a whole lot of layers.
Part 1: Windows into the pastCouch's students each received half of one of those old, transparent overhead projector sheets that were still lying around somewhere, otherwise a thing of the past.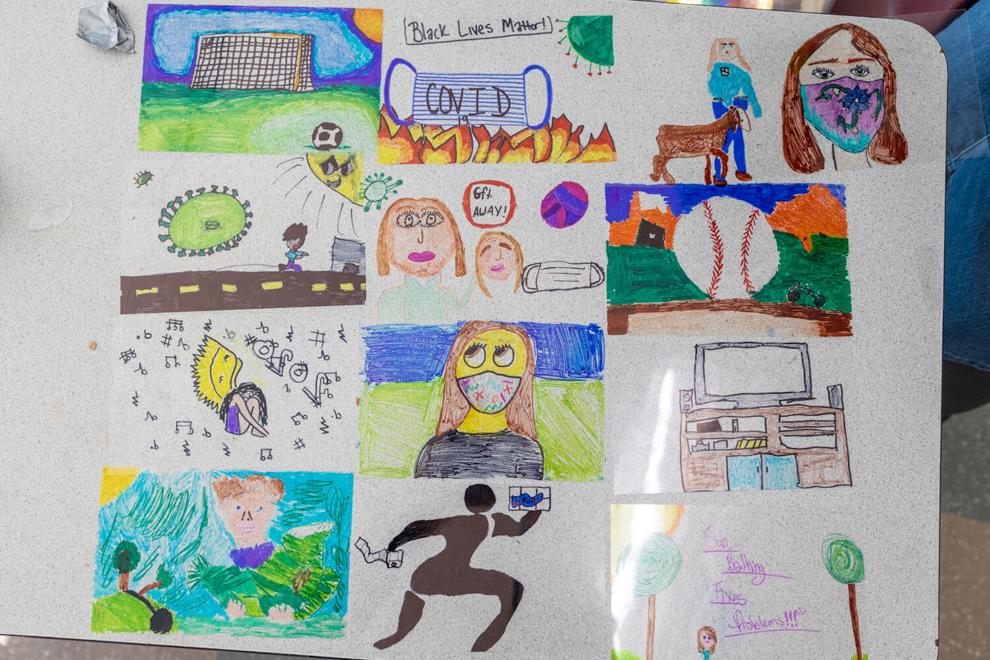 The sheets were perfect for marker art, providing a uniquely transparent background to the art so that each student's work could be layered up, each seen through another.
The scenes — one per student — showed a revisited 2020. Masks, video games, playing in the back yard … each story showed something different.
Couch said the idea of layering up windows into the past on the old projector sheets was largely her idea, but she didn't take credit for the next piece.
Part 2: The art botsThe art bots were a unique idea Couch came across elsewhere and decided to bring to the DMS art program. While serving as largely their own project overall, the bots would also play a part in the "2020 Revisited" scope.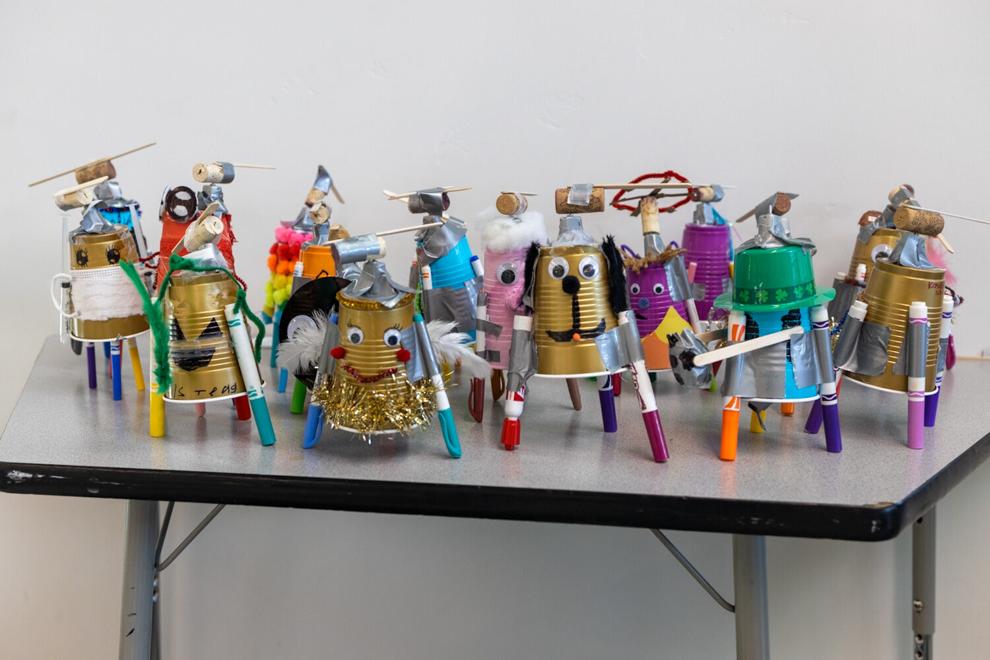 The bots bore disposable cup bodies, three marker legs, faces unique to each bot and small spinning motors ordered from Amazon. Atop the motor was a cork, there to purposely throw the little bots off balance. Attached to the top of each bot was a propellor.
Armed and ready to rumble, the art bots did indeed fight each other on Thursday. It was a low-mortality battle for the bots, but they slapped at each other all the same.
This battle, while fun to watch, played directly into the final piece of "2020 Revisited."
Part 3: A backdrop of chaos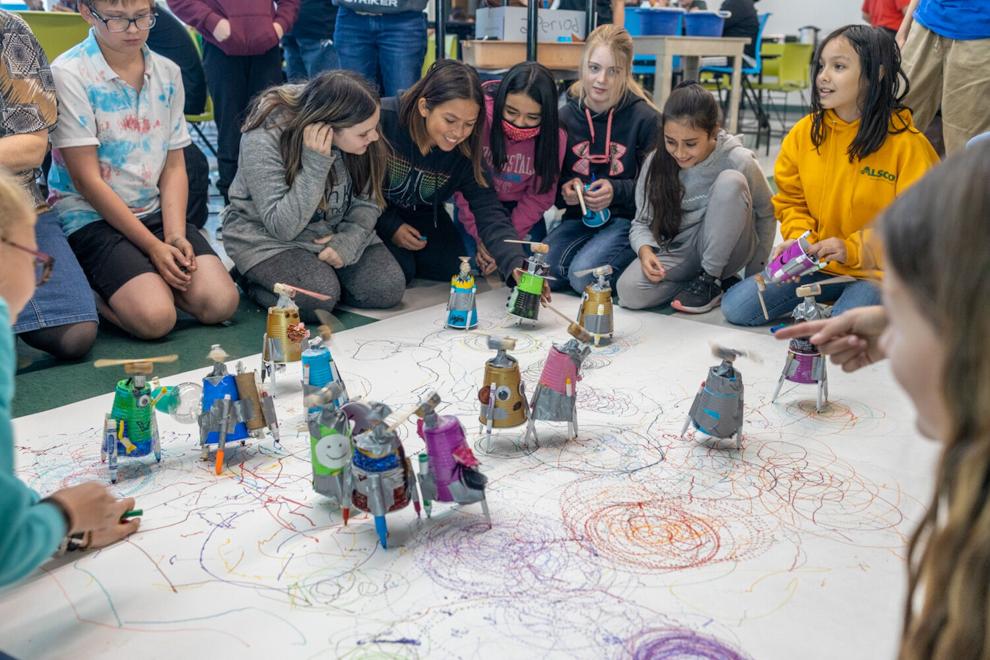 Recall that the art bots had marker legs. Well naturally, those markers were opened and the battleground was a large paper canvas, which was ultimately decorated exclusively by random chaos as multiple art bots wobbled around, smacked each other, tipped over, spun around and left staccato three-way trails across the canvas everywhere they went.
This canvas is now the backdrop to part one of the project. In the midst of chaos, the students at DMS made sense of all the noise in all their own special ways.
With the transparent drawings layered over the chaos canvas, Couch said "2020 Revisited" would symbolize that.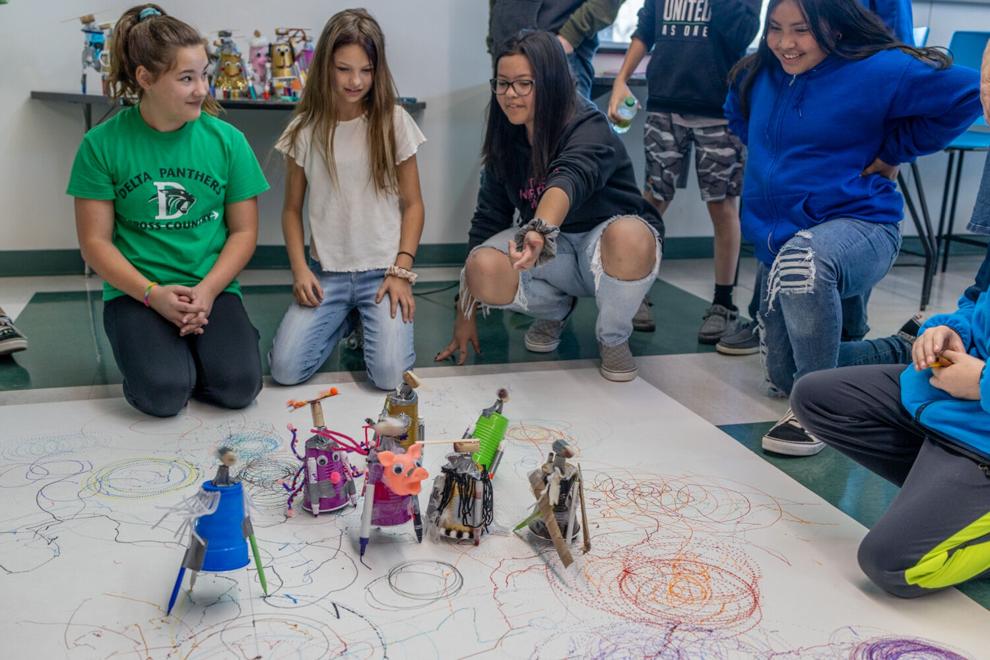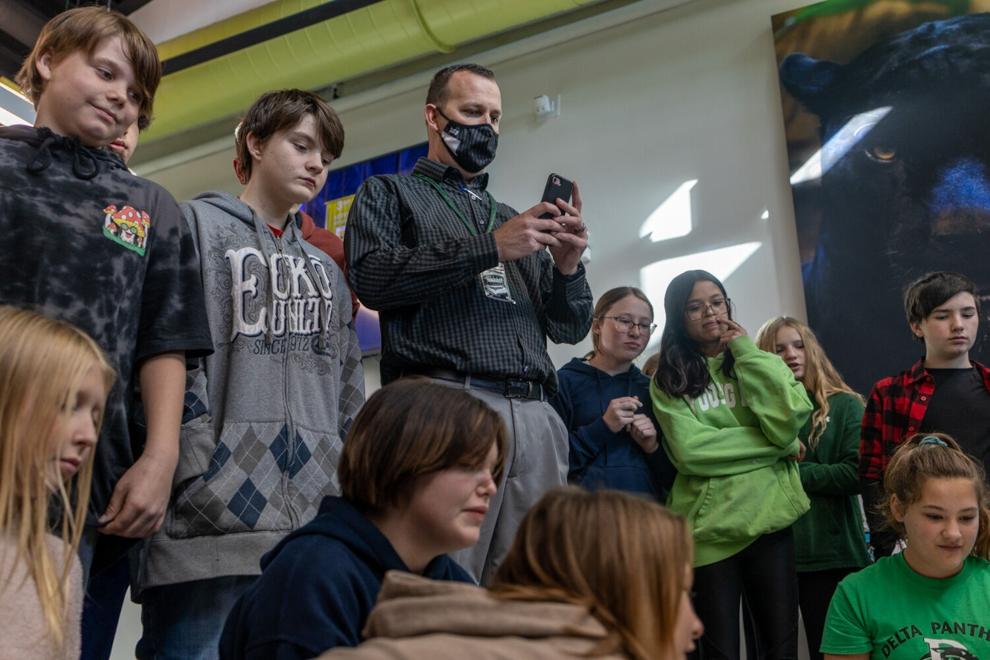 Lucas Vader is a staff writer for the Delta County Independent. Follow him on Twitter, @lucasrvader.