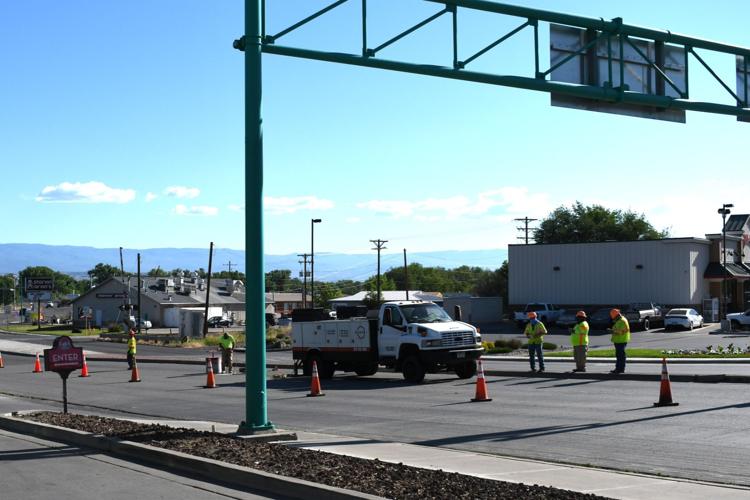 Information obtained from the Colorado Department of Transportation (CDOT) concerning the intersection project at Highway 50 and Highway 92 released online and printed in the June 24 Delta County Independent was incorrect.
Information on CDOT's website stated that there would be "construction of a continuous raised median on Main Street (US 50) from Sixth Street to First Street and on CO 92 to Meeker Street." 
"The raised median will actually be in front of City Market. We asked CDOT to correct the website information and they did. We have concerned citizens who are upset and just want to have the information corrected,"said Jolene Nelson, Delta City Clerk.
The updated information from CDOT states that construction began on June 22 at US Highway 50 and Colorado Highway 92. Throughout the project, construction will take place on US 50 from Confluence Drive to Second Street, and on CO 92 from US 50 to Grand Avenue.
Work consists of adding a second left-turn lane from southbound US 50 to eastbound CO 92, concrete pavement, storm drain pipe replacement, traffic signal replacement, overhead sign structure removal, new signage, and striping.
The project will also include installation of a continuous raised median near City Market on US 50 and near Meeker Street on CO 92, in conformance with the City of Delta Access Control Plan.
Businesses will always have at least one ingress/egress at all times throughout the duration of the project. Temporary closures of secondary accesses may occur, but all business accesses will have signage to ensure each business has at least one ingress/egress at all times.
Upon completion of the project, the City Market direct access to US50 WB will be limited to Right In/Right out. City Market customers wanting to access WB US50 will still be able to get to WB US50 by exiting City Market's lot onto Confluence Drive and then turning left onto US50.
The same is true for Meeker Street access to SH92. These median changes are being implemented for traffic safety to limit conflicting left turn movements crossing multiple lanes of traffic.
Work is expected to last until late January 2021. Normal working hours will be Monday through Friday from 7 a.m. to 7 p.m. Thru traffic on US 50 (both directions) is encouraged to use Confluence Drive to bypass construction during the project.
Motorists can continue to the intersection with US 50, for traveling north or south, or use this detour to access City Market and nearby services. Additional detours will be in place later in the project. Night work is also anticipated and will be necessary for removal of overhead signs, installation of new signal pole mast arms, and culvert installation.