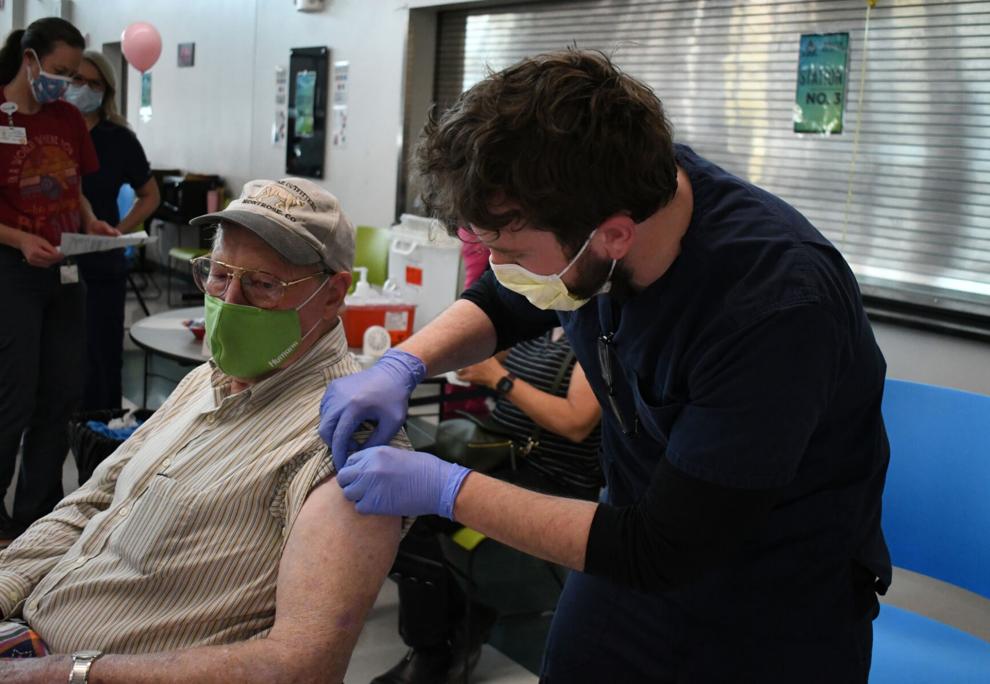 Much of the world first heard about the coronavirus on March 11, 2020, when the World Health Organization declared the outbreak of the novel coronavirus a worldwide pandemic.
The first confirmed COVID-19 in Colorado was remembered almost one year to the day that Delta County hosted its first mass COVID-19 vaccination clinic at Delta Middle School on March 6, 2021.
Delta County's first confirmed COVID-19 case on March 24, 2020, involving a female in her 30s who had been in close contact with someone who tested positive in another Colorado county.
According to reporting in the DCI, on March 23, 2020, there were 720 confirmed cases in Colorado with 6,224 persons tested with seven deaths and 72 persons hospitalized state wide. The nation reported 44,183 cases and 544 deaths.
Prior to the first confirmed Delta County case, the Delta County Health Department released its protocols for COVID-19; the Delta County Board of County Commissioners issued a Local Emergency Disaster Declaration and approved opening the county's Emergency Operations Center.
Delta County School District 50J began preparations in light of increasing business closures in the county. The Delta County Detention Center limited public access to the jail and municipal elections scheduled for April were moved to mail-in only.
Governor Jared Polis's stay at home order issued March 26, 2020, began a lengthy and painful ordeal for the state as the battle against coronavirus commenced. Every town in Delta County with the exception of Orchard City followed the county's lead by instituting a Local Emergency Disaster Declaration and making provisions for virtual meetings.
The pandemic brought questions about Colorado's Sunshine laws regarding meetings; child abuse concerns with more school-aged children at home and how local businesses could survive during the "stay at home" order.
COVID-19 testing began in the county; local businesses adapted in creative ways and the county approved a new COVID-19 business recovery team with grants soon to follow. Delta County School District 50J began making plans to host limited outdoor graduation events.
By late April, the county had moved to the less restrictive "safer-at-home" policy; however, tensions were beginning to rise as businesses struggled to keep their doors open and citizens began resisting local health measures.
In May, Delta County Commissioner Don Suppes broke ranks with his fellow Republican commissioners voting in opposition to extending the county's disaster declaration. In an attempt to find relief for local businesses, county commissioners in conjunction with the county's Unified Command filed for a variance with the Colorado Department of Public Health and Environment (CDPHE).
Five days following the county's first variance request citizens and business owners held a "Stand Up Rally" in downtown Delta to protest continued state restrictions and to show support for local businesses. At the same time, area leaders began promoting the "Support Delta County" campaign hoping to prop up the sagging economy.
Local efforts to force the state to ease restrictions were not successful as summer events organizers began large scale cancellations. Paonia Cherry Days, AppleFest in Cedaredge, Hotchkiss sheep dog trials and Deltarado days were among the casualties.
See: COVID-19; a look in the rearview mirror (Part 2) in next week's DCI.