On Thursday, May 20, Delta Apartments, the large construction project across the street from Walmart, received some public attention during a Delta Area Chamber of Commerce (DACC) Business After Hours event, which doubled as a groundbreaking and ribbon cutting ceremony for the 72 upcoming market value rentals that are being constructed currently.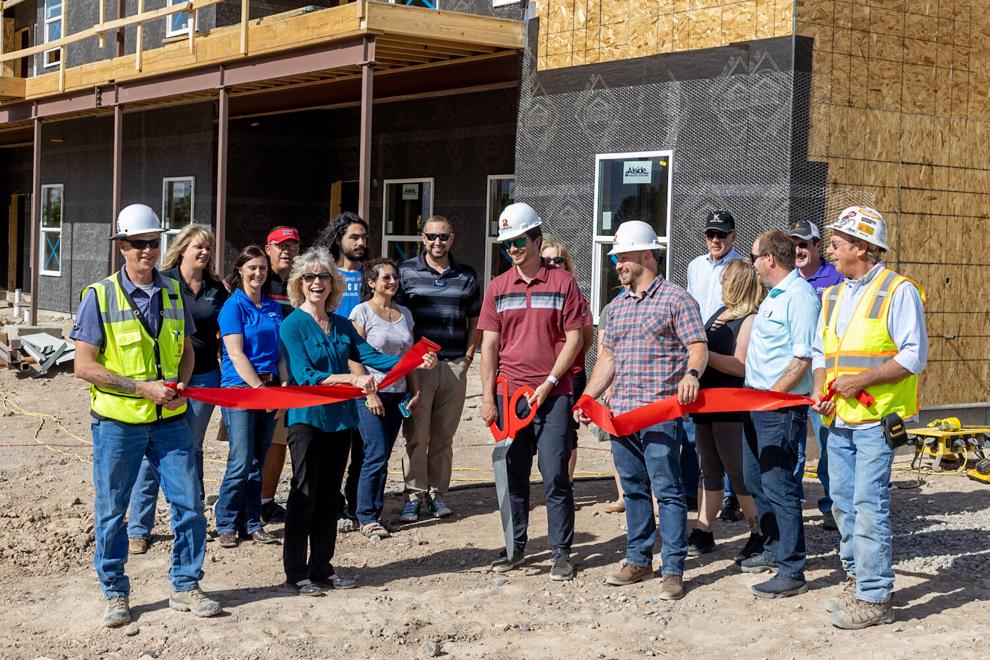 The Business After Hours, which was recently rebranded and dubbed "S.T.I.R." (Socialize, Talk, Interact, Remember), was hosted by Grand Mesa Real Estate Services, the real estate agency for the Delta Apartments, or Grand Mesa Flats.
Present at the event were representatives of both DACC and Grand Mesa Real Estate Services, as well as representatives of Rimrock Construction, the developers of the nine buildings of eight units apiece. This included Real Estate Broker Lucinda Stanley and Scot Neff of Rimrock.
The event included food and ice cream catered by Southern Belle Food Truck and Third Bowl Ice Cream.
The structure of the first couple buildings are already up and construction workers were able to describe the different rooms within the complex, which included two bedrooms, two bathrooms and an open floor plan for a living room and kitchen.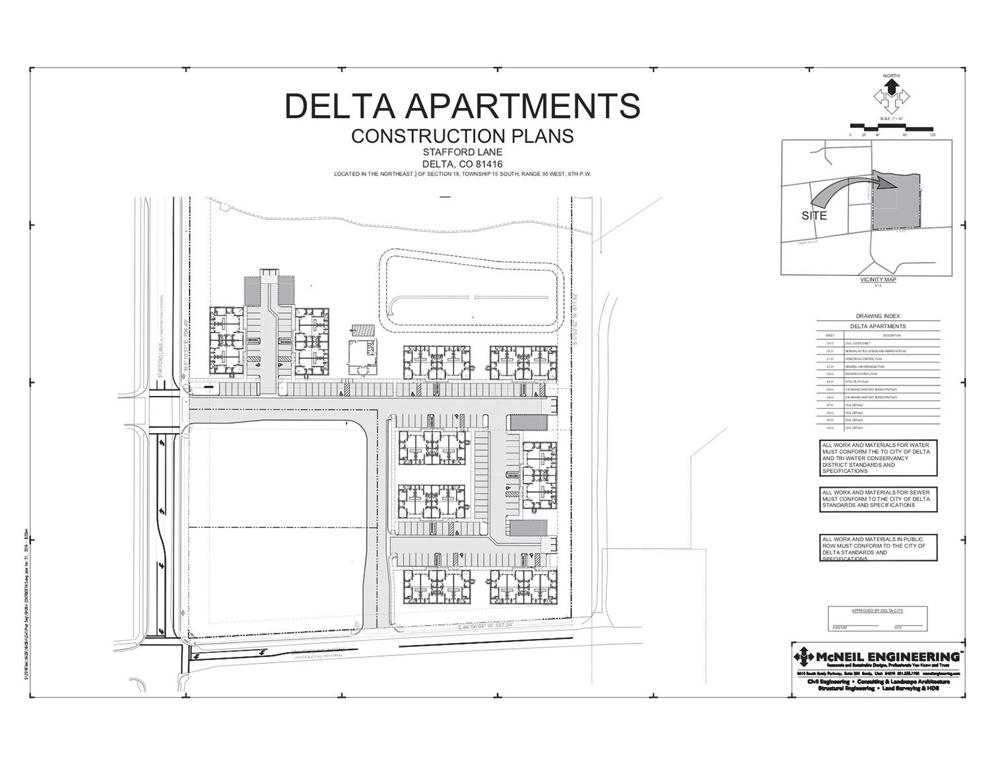 As previously described in the DCI article "Council and developer give insight on Delta Apartments project," the plans show nine 8-plexes and a clubhouse for tenants which includes a community space that can be rented out for events.
The Delta Apartments are planned to be market value and will bring 72 new homes to the Delta area.