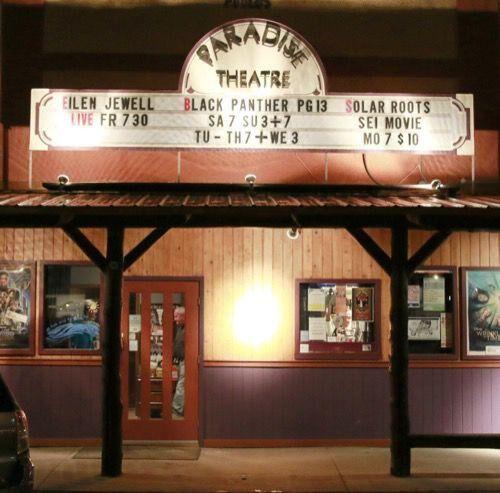 Five Delta County nonprofits recently received $32,000 in COVID-19 grant funds from Colorado Creative Industries.
The funds were part of the Colorado Arts Relief Fund which provided $7.5 million to support arts, cultural and entertainment artists, crew members, and organizations affected by the COVID-19 pandemic, according to the state's economic office.
"The grant was the governor's response to how hard the arts community has been hit during the pandemic. We will be using the grant money for programs in April and May, as well as for the Paonia Film Festival planning and for the workshops," said Sunshine Knight, Friends of the Paradise Theatre executive director.
Four of the five grant recipients are located in the North Fork area including Friends of the Paradise Theatre, $9,000;The Coyote School DBA Elsewhere Studios, $3,000; Blue Sage Center for the Arts, $2,500; and North Fork Valley Creative Coalition, $15,000. Grand Mesa Arts and Events Center in the Surface Creek area received $2,500 in grant funding.
"It's really making up for programing proceeds," said Deborah Schaffer, Grand Mesa Arts and Event Center.
The popular arts center relies heavily on memberships to keep the doors open and events rolling. Schaffer said the center will start its popular Friday Afternoon Happy Hour once the weather permits.
"That was very successful, very well received. We have entertainment outside and the bar is outside. It's a lot of fun," she said.
Grant funds were distributed by two separate grant applications, one for business and organizations and one for individuals. Recipients are allowed to use the grant funds to cover any personal or business expense. Individual grants were a one-time flat $2,500 while organization grants were based on the size of the organization's cash operating revenue loss from 2019 to 2020 from 30% to 100%.
Larger entertainment venues such as the Telluride Bluegrass Festival ($200,000); Colorado Shakespeare Festival ($150,000) and Lost Lake Lounge in Denver ($90,000) received much higher amounts.
According to the grant information, funding amounts were determined based on the percentage revenue lost relative to budget size and proportionate to the size of the organization's budget. There was also a cap on grants to larger organizations to ensure funds would be distributed to organizations of all sizes.