The Delta County Republican Central Committee has announced its 2022 scholarship winners: Landon Henson and Hunter Kissner. Each recipient will receive $1,500 paid to the college that he will attend in the fall.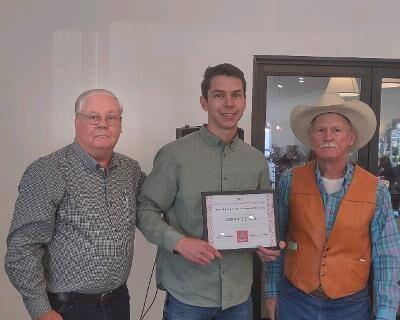 Landon Henson, from Delta High School, will attend the Southwestern Assemblies of God University in Waxahachie, Texas, where he will pursue a role in ministry. Hunter Kissner, from Cedaredge High School, will attend Colorado State University in Fort Collins.
"We would like to congratulate both of these hard-working young men," said Republican Chairman Dave Bradford. "They successfully completed all of the requirements for the scholarships, including attending our meetings and submitting well-written essays. We're happy to be able to help these two students further their educations."
The Delta County Republican Central Committee finances the annual scholarships through the sale of raffle tickets. "We encourage the community to buy these tickets each year to support the efforts of the fine young people who apply for scholarships," Bradford said, "and we encourage our local students, including those who are home-schooled, to apply for these scholarships early in their senior year."
Report based on press release submitted by the Delta County Republican Central Committee.