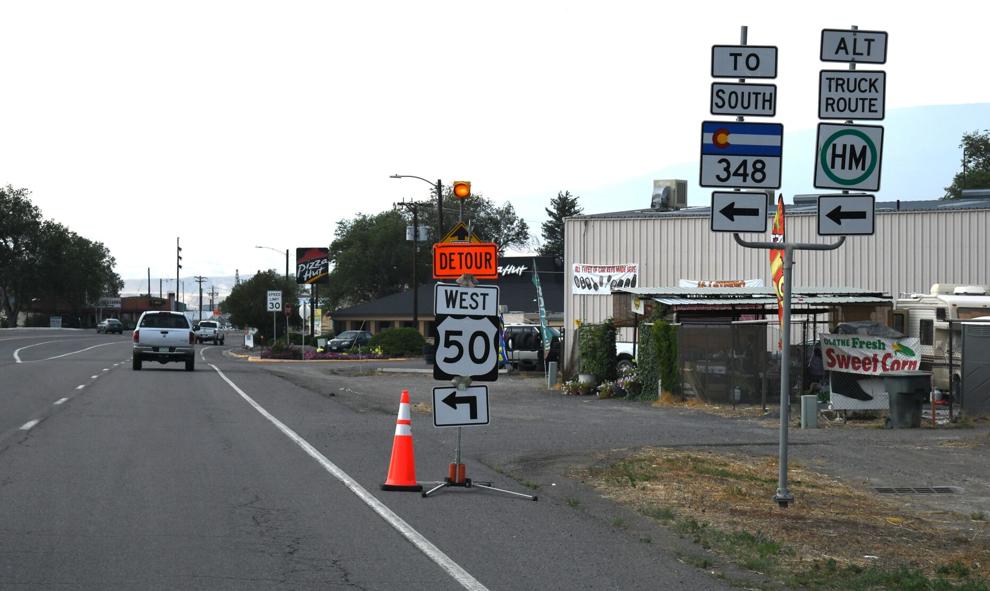 Work on the CDOT Delta Intersection Project for this week will include closure of the median lane on U.S. 50 from Confluence Drive to the railroad tracks from Wednesday, Aug. 19, through Friday, Sept. 18. Travelers can expect all lanes closed westbound on U.S. 50 from First Street to Ute Street/ railroad tracks to intersection.
All through traffic on U.S. 50 must use the Confluence Drive detour. As always drivers should expect intermittent flagging during construction. CDOT will leave at least one public ingress/egress point at all times for local businesses during construction.
The Delta intersection project will be in operation Monday through Friday, 7 a.m. to 7 p.m. A 12-foot width restriction remains in effect for the duration of the project. Because of the fires around the state, travelers should check the CDOT'S Traveler website at cotrip.org for more information on detours and travel impacts.