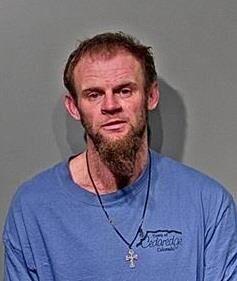 A previous MDP/DCI staff report detailed a New Year's Eve incident at Delta Walmart in which a suspect was arrested by the Delta Police Department (DPD). That suspect has been identified as Gabe Smith, 35, of Delta.
According to a Jan. 5 news release from the DPD, officers of the department responded to Walmart at about 6:45 p.m. on Dec. 31 on a report of a male subject making threatening statements "to harm himself and others within the store."
The subject, later identified as Smith, had reportedly taken a radio walkie-talkie from a Walmart employee and was using it to communicate to the rest of the employees in the store. Smith "reportedly told associates via radio he would be setting up explosives inside of the store and activating them."
Walmart was evacuated and secured at this time. DPD officers arrived on the scene and were able to make contact with Smith over the radio system. After some time, officers convinced Smith into meeting the officers in person, at which point he was taken into custody without incident.
Smith is being held at the Delta County Jail on a $5,000 bond and has been charged with menacing and theft.
"All charges are merely an accusation and the defendant is presumed innocent until or unless proven guilty," the news release said.
Following the incident, Walmart was closed for a short period, reportedly to allow employees to put things back in order, but was open by the morning of Jan. 1.