As October drew to a close, Grand Mesa Outdoors closed down for the winter season, which it hadn't done in the past. Since it first opened two years ago from this Thanksgiving Day, the store has remained open through the winter months to sell winter clothing and to rent out cross country skis and snow shoes.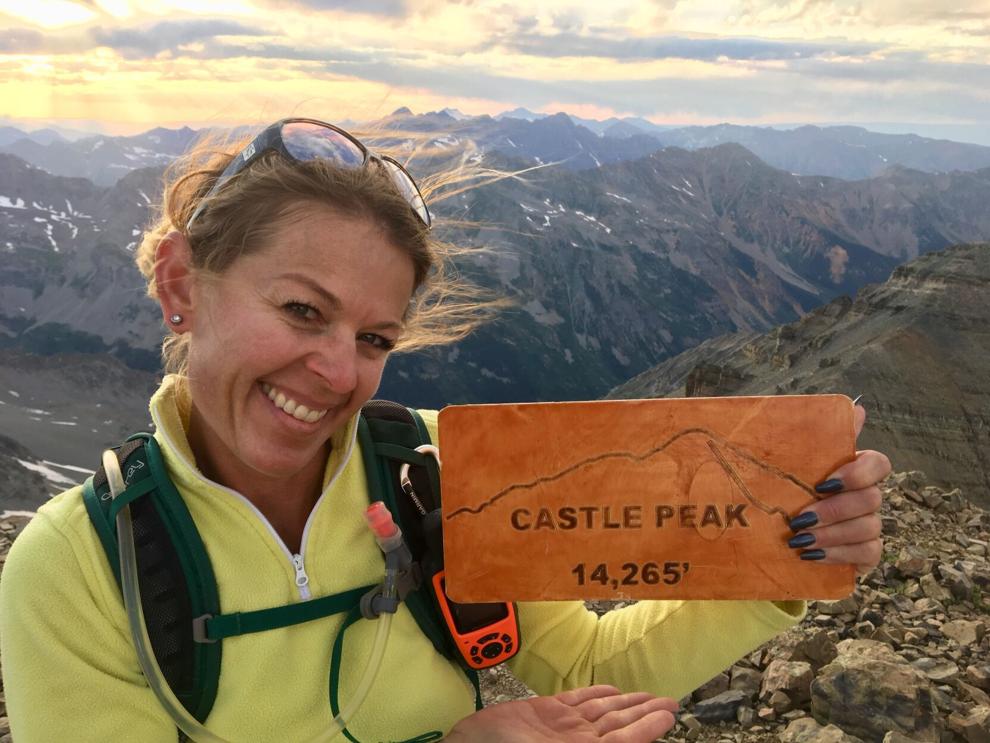 Now, however, not only has the business closed its doors, it has also moved out of its retail space at 105 W Main Street in Cedaredge, but owner Sarah Henderson assured that Grand Mesa Outdoors has not gone out of business.
"I closed the business for the season on Oct. 31 and we'll be opening again on the highway somewhere next year, probably in April in May," Henderson said. She explained that she's seeking out a location with more parking and better highway exposure.
At this time, Henderson said there are a number of contenders for spaces — all of which are somewhere along Highway 65 within the Town of Cedaredge. The store's new location has not been determined at this time.
"I've got several ideas," Henderson said. "I've had quite a few people approach me. I just don't know which offer I'm going to take yet, but I'll get it figured out soon."
There will be a bit of a rebrand going on, though, Henderson said. It'll open as more of a fishing store than a wide range outdoor store. In the past two years, the fishing gear has been the big seller at Grand Mesa Outdoors.
"It'll be pretty much fishing, fly fishing, maybe some camping gear," Henderson said. The business will move away from clothing sales.
Along with that change, Henderson said her desire is to make Grand Mesa Outdoors seasonal in the first place — a fishing season hub for gear.
That being said, the way things are being planned out now, the Town of Cedaredge is not losing its one-stop-shop for cross country ski and snowshoe rentals, even this year. In fact, they're available right now.
Henderson has an agreement with Marty Ulrich, owner and manager of Silent Custom Cyclery, the Cedaredge refurbished bike shop which opened last year. Right now, Grand Mesa Outdoors-owned skis and snowshoes are available for rent at the bike shop, which is located at 110 SE Greenwood Ave., Unit 2, Cedaredge.
Henderson said Ulrich had been happy to take up the extra market at his own shop, as bike sales significantly decrease in the colder months. The snow gear is still owned by Grand Mesa Outdoors, rented out by Silent Custom Cyclery. Henderson and Ulrich split the profits.
Henderson said she doesn't have a definite idea of whether future years will look exactly the same or if there will be an additional option for the community to rent Grand Mesa Outdoors' snow gear, but either way, rentals will be available in some form.
"We'll keep renting skis out," Henderson said. "It just depends on whether we do it ourselves or if we just go with [Ulrich]. I'm just not sure yet. I'm excited to be working with him and we have talked about potentially sharing a space in the spring so that is one option that is on the table."
Currently, a new shipment of cross country skis have already come in, and Henderson and Ulrich are waiting on a new collection of snowshoes (though the old snowshoes are already available until that time).
Until it's time for Grand Mesa Outdoors to reopen in the spring, Henderson said she'll be busy setting up Airbnbs, pouring beer for the Stoik Beer Company in Delta on Friday and Saturday nights and getting back into managing the Cedaredge Lodge, all while performing her duties as the executive director for Delta Habitat for Humanity.
Lucas Vader is a staff writer for the Delta County Independent. Follow him on Twitter, @lucasrvader.
Robert Gash, broker and owner of United Country Real Estate Western Land & Lifestyle Properties, closed on a new office building on Cedare…