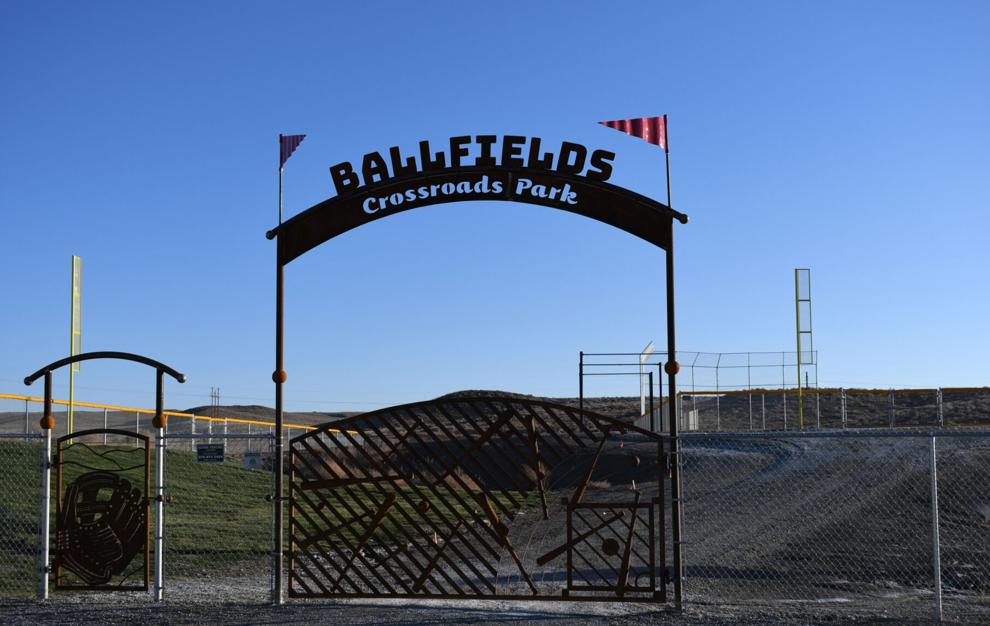 North Fork Pool, Park and Recreation District recently received four life saving devices from the North Fork Ambulance Auxiliary. The ambulance organization donated four automated external defibrillators (AEDs), including pediatric pads and cabinets for use at the new baseball and softball fields for 2021.
The portable life-saving devices are designed to treat people experiencing sudden cardiac arrest, a medical condition in which the heart stops beating suddenly and unexpectedly.
"We really appreciate this group's generous donations. Having AEDs onsite helps give us peace of mind that our patrons are safer as they play and watch others play ball here at Crossroads Park," said Lenore Cambria, district administrator, adding that the official grand opening of the fields is still planned for this spring.
Cambria also reported that the North Fork Ambulance Auxiliary gave a $500 cash donation to help sponsor the water aerobics classes held at the North Fork Pool.
"These classes are very popular with seniors and others wishing to keep fit, and in some cases work on physical therapy. They are held weekday mornings as well as twice a week in the evenings, with instructor Glenda Young," Cambria said.
COVID-19 protocols instituted last summer at the pool will be in place again this year per requirements set forth by the Delta County Health Department, according to Cambria.
"The North Fork pool is a beautiful location for outdoor recreation with a view of the West Elks. Also at the Crossroads Park property the nearly 4 miles of walking and bicycling paths are available as well as a bicycle pumptrack for all ages and abilities. The availability of outdoor spaces to recreate has never been more important," said Cambria.
As a reminder to all citizens, the regular board meeting for the North Fork Pool, Park and Recreation District, is the third Monday of the month at 6 p.m. The monthly meeting is a Zoom meeting at this time.
Meetings will move to the great outdoors once the weather gets warmer. Cambria said the meeting will take place at her office at 333 Bulldog St., Hotchkiss. Meetings are open to the public. If anyone wants to attend via Zoom they can email nfpool@tds.net, or call the district office at 970-872-6122.