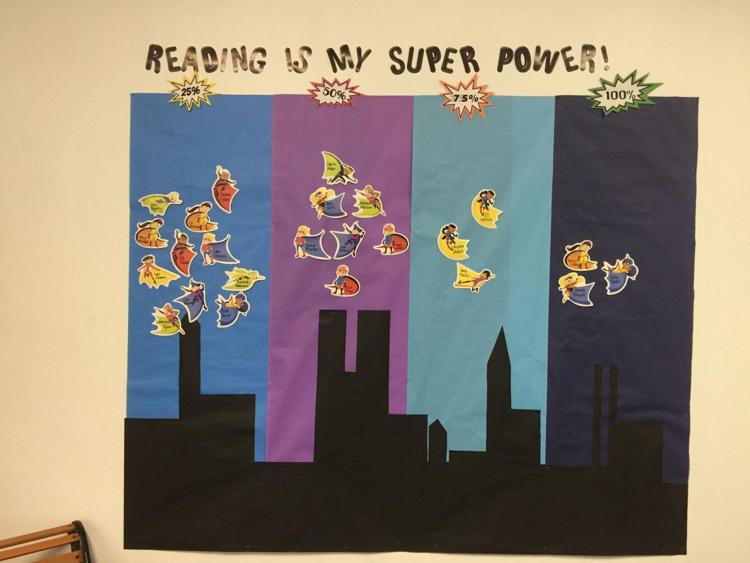 Hotchkiss Elementary School will begin the new year with a fun reading program aimed at students K-5 that will allow students to take home new books while gaining valuable reading skills.
Anna Rodriguez, program director, said schools nationwide have noticed a serious decline in the number of children reading at home. In addition, the COVID closure last spring further revealed the disparities between those who read at home and those who don't.
"We decided we needed to take it on, but wanted to do so in a way that would nurture positive school culture," Rodriguez said, "And we wanted to find a way to have parents re-engage with kids around reading."
The elementary school was able to secure almost $3,000 for books from DonorsChoose. The books will be on display and students will be given the opportunity to earn tokens to purchase books. Students will be recognized for citizenship, hard work, or other notable achievements beginning on Jan. 5.
"We're just trying to find every angle to get the kids excited about reading and get parents to start engaging with them at home on that level as well. The students have been super excited about the AR program's incentives, that went especially well with third through fifth grade students," Rodriguez said.
DonorsChoose is a national nonprofit organization which allows individuals to donate directly to public school classroom projects. According to the organization, the non-profit has funded one million projects as of January 2018.
Among the reading programs currently at the school are the kindergarten through second grade "Pawsome Readers" program which encourages students to read at home each night with the help of parents or guardians.
"They have a fun, easy reading log to help them keep track. Once it's complete, they bring it in and get a trip to the treasure box. A paw is then placed on our bulletin board. Once the board is completely covered, they get a half day read-a-thon where they get to dress up as their favorite book character," said Rodriguez.
Students in third through fifth grade have been engaged with the fun "Reading is My Super Power" during the second quarter, according to Rodriguez who serves as the school's kindergarten through eighth instructional coach and ELL teacher.
Each quarter students will enjoy a new theme. During the program, students read at home and then take AR — (Accelerated Reading) quizzes at school to demonstrate their comprehension.
"Each child has his or her own reading goal which we keep track of on the board. At the end of the quarter the kids who reach 100% of their goals get invited to an extra recess with hot chocolate and fun activities," said Rodriguez.
During the second quarter, a fun "city nightscape" was placed on the wall near the school's office where students could track their "super hero" as he/she flew from 25%, 50%, 75% and upwards to the ultimate 100% goal line.
"Overall I would say that our students have been really excited and we've been getting some positive feedback about how it feels to have positive goals for students," she said.
For all students kindergarten through fifth the new "Books for Keeps" will roll out after the holiday break using the generous donation for almost $3,000 of brand new books from DonorsChoose.
"Students can earn tokens for a their accomplishments or by showing kindness to others, good behavior, homework completion, following procedures, attendance," said Rodriguez," adding that in turn, they can use the tokens to "buy" books for their home libraries.
"Not only will this get books in the hands of kids, it also fosters a positive school culture. Best of all, any and every kid can earn books and when students feel they have earned something, they will take more ownership and pride. And our kids will feel empowered," said Rodriguez.