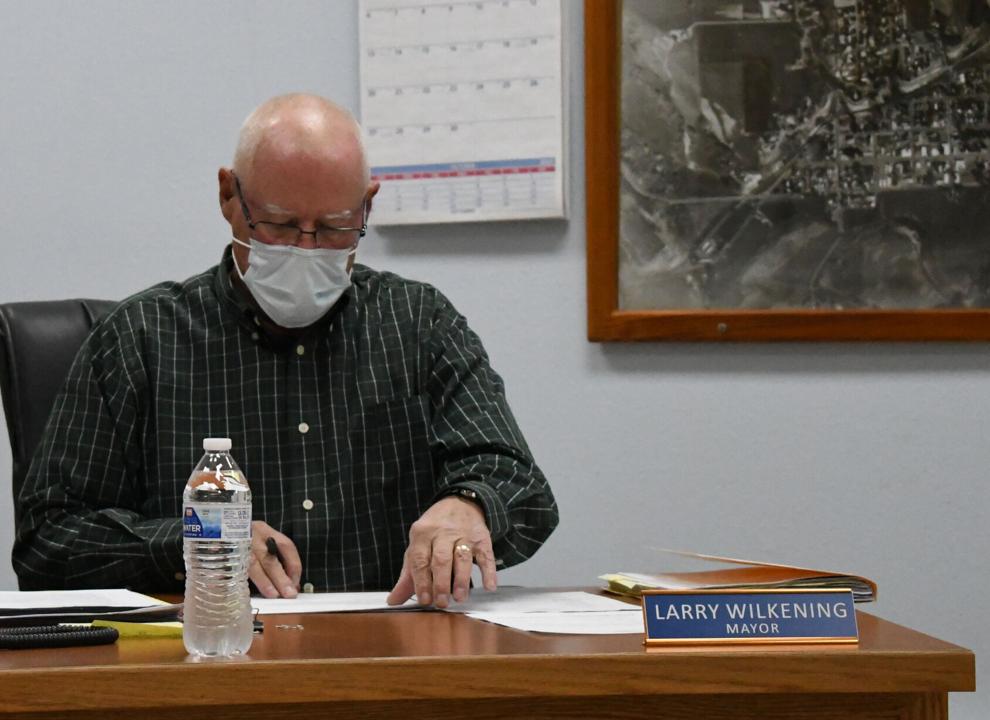 Hotchkiss Town Council approved a slight increase in the town's trash service, turned down an out-of-town tap request and accepted a board resignation during its February meeting.
Rachel Leonard from Double J Disposal notified the board that Delta County Landfill raised its rate by 13% in January causing a substantial increase in their costs.
"We are looking to just pass on the bare minimum to cover the additional landfill increases," she said. "I submitted two separate proposals. One where we change everybody's rates slightly and the other where we just apply a surcharge to the town and the town can decide how to change everyone's rates, whatever works best for you guys."
Town Clerk Ginger Reddin recommended that Double J apply the increase directly to customers. She said with the town's attached $2 administrative fee residents are paying $15.25 for regular trash. With the Double J increase they would pay $15.75, an increase of .50 cents.
Under new business, the board unanimously turned down a request for three out-of-town water taps by Poll Odle Land Development Company citing the lack of water and water pressure for the end user.
Mike Owens, public works, said the town's water line is undersized in that area. A new water main would need to be installed for the tap at the developer's expense. He also cautioned adding any new taps during a time of anticipated drought.
"We're in a pretty tight water year and do we really want to sell out-of-town water taps when we are possibly going to be putting on water restrictions on at the beginning of the Spring? It's not looking good in the mountains, we aren't gaining anything so that's a question a throw to you guys," Owens told the board.
Owens also expressed concern about the town's future plans for annexation. He said the town's responsibility is to the town and not the county residents. One tap sold in the same area last fall is already experiencing pressure issues. Mr. Odle expressed that the lack of water pressure would be of concern.
The board accepted the resignation of Trustee Kris Hillman for health reasons. The town will now accept applications to fill the vacancy from interested residents.
In other business, the board accepted a bid from Baker Ranch, LLC for Fire Mountain water shares at $2,603.36 per year for two years. The town currently pays $ 1,240 per year. Overland Water shares bids were rejected by the board and will be released again.
Trustees approved a letter of support for the North Fork EMS grant application for a valley-wide exercise program for seniors. The board approved a liquor license renewal for JohnnyDog LLC, doing business as PJ's Pub.