Memorial Day is an American holiday, observed on the last Monday of May, honoring the men and women who died while serving in the U.S. Military. Originally known as Decoration Day, it originated in the years following the Civil War and became an official federal holiday in 1971 (history.com).
Delta County cemeteries were decked in flags this weekend as Memorial Day called remembrance to those service men and women whose lives were lost in the line of duty.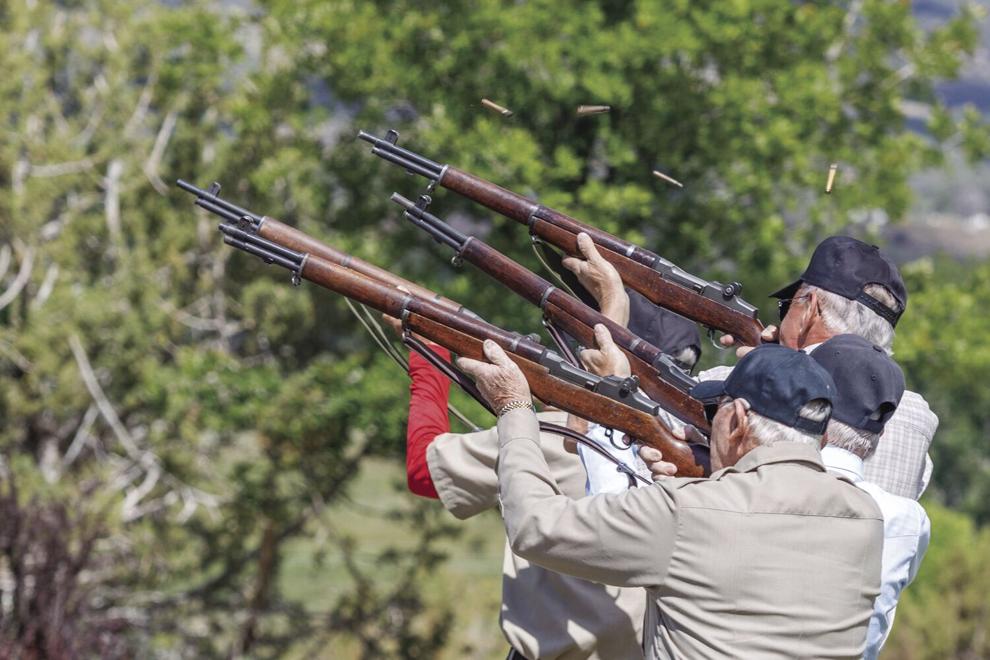 While talk of the anticipated three-day weekend ramped up all around over the previous week, the fact of the matter was that this patriotic holiday specifically honored those who made the ultimate sacrifice, giving their lives for America. Monday morning ceremonies at the cemeteries reflected that fact.
As Grand Mesa Veterans of Foreign Wars (VFW) Post 9221 Quartermaster Gary Tollefson put it, citizens should enjoy their three day weekends, their camping trips and special plans, but they should not do so without thinking of and remembering the members of the United States Military who never made it home.
Lucas Vader is a staff writer and photographer for the Delta County Independent. Follow him on Instagram and Twitter, @lucasrvader.