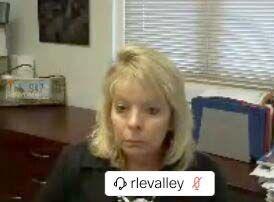 Colorado's Independent Ethics Commission recently reviewed a formal ethics complaint against Delta County Administrator Robbie LeValley. The complaint filed in the fall of 2019 by JoAnn Kalenak, Delta County Citizen Report, was deemed to be a "non-frivolous complaint" requiring further review.
LeValley was notified about the complaint in February 2020. At that time, county officials released a statement saying they were aware of the complaint while stating that "many purchases were made from many other Delta County vendors for the 2019 Delta County Fair."
According to the complaint, LeValley violated the public trust on two occasions when she spent $805.49 in taxpayer funds from Homestead Meats, a company her family has part ownership in. Transaction reports, receipts and credit card statements from the county show LeValley used her county credit card to purchase hamburger ($573.30) and for brisket ($232.19) for county-related events.
During questioning, LeValley attempted to downplay her connection with the local meat store. However, complainant attorney Chris Mochulsky offered recorded testimony in which LeValley twice told Congress that she was a co-owner and involved in the management of Homestead Meats.
Several witnesses including Delta County Commissioner Don Suppes and former Commissioner Mark Roeber also stated that LeValley's connections with Homestead Meats is common knowledge in the community. As for the purchases, LeValley told the commission that she was simply following directions given by Commissioner Suppes.
Suppes testified that he selected Homestead Meats for the hamburger in an effort to highlight locally grown beef during the 2019 Delta County Fair Community Night. He later told the commission that he didn't recall who directed the purchase of the brisket for the county fair judge's dinner.
For her part, LeValley told the ethics commission that she only used her credit card and picked up the products on behalf of the county, denying she had any discretionary authority. Mochulsky argued that as county administrator, LeValley had the authority to deny the use of her credit card and deny purchase orders.
Mochulsky referred to the county's purchasing manual related to possible conflicts of interest. IEC Commissioner Selina Baschiera dismissed the evidence saying it didn't carry weight with the commission and is not a matter of law.
"We were all surprised about that. Apparently they don't have to follow their policy, there's no legality there. We found it surprising that it (county policy) will not weigh in on their decision," said Kalenak following the hearing.
"This matter involves two separate official acts to be evaluated under two separate standards. As such, the Independent Ethics Commission can find up to four ethics violations stemming from the two purchases Ms. LeValley made from Homestead Meats," said Mochulsky in his closing statement.
Ed Ramey, LeValley's attorney, said the hearing made several things very clear despite having to look back a couple of years. He said the hearing affirmed the already "over publicized" fact that LeValley had involvement and interest in Homestead Meats; however, he argued that it could not be proven that she had discretionary authority in the two matters.
Following the nearly four hour hearing on July 20, the IEC moved into an executive session to discuss the matter and will issue its written ruling at a later date.