In a media release from Jan. 25, the anti-ageism group "Changing the Narrative Colorado" announced that two local residents — one from Orchard City, the other from Montrose — were selected on a special project.
That project is a collection of anti-ageism birthday cards. Two of the overall 23 artists selected were Cara Helmick from Orchard City and Lu Anne Tyrell of Montrose.
Helmick commented that the whole point of the birthday card project was to "promote age in a positive light."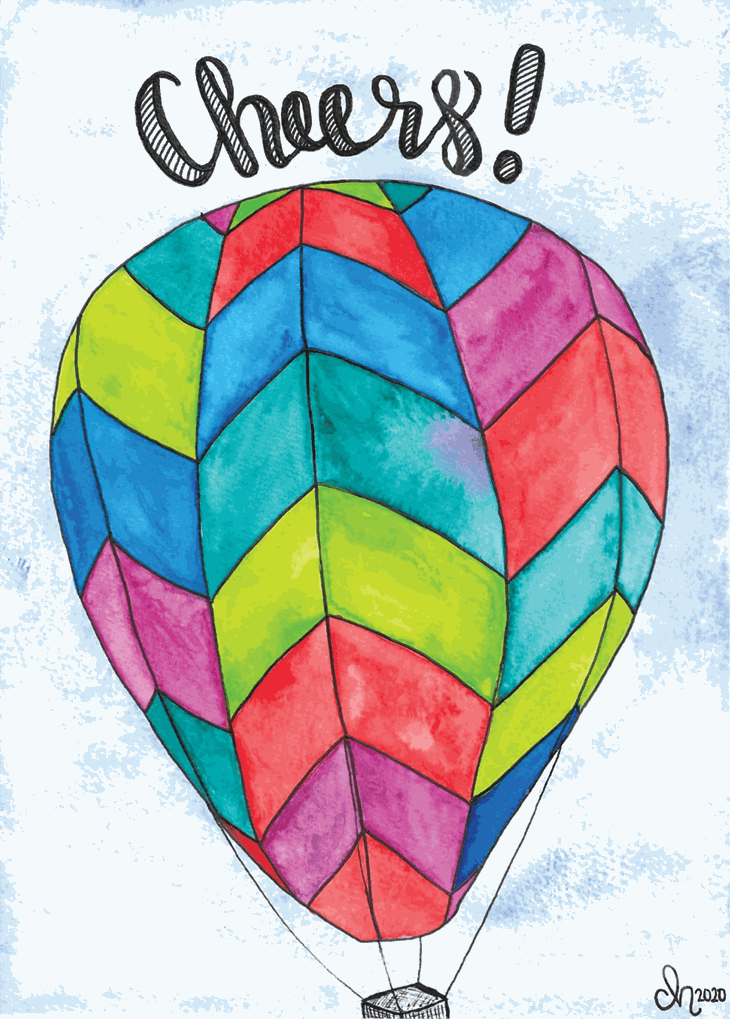 "I used watercolor," Helmick explained of her own card design. "And the picture is really of a large hot air balloon kind of rising and the front says 'Cheers.' And that really came from my personal sentiment that I always included in birthday card. Cheers to another trip around the sun."
Of over 60 participants in the competition, according to the media release, Helmick's design was selected along with 22 others to be part of an anti-ageist birthday card collection, which is available on changingthenarrativeco.org. Helmick's card is actually the first one to be listed on the page and is accompanied by a variety of other cards which are created by a variety of different art mediums, including but not limited to watercolor, acrylics and photography.
Changing the Narrative Colorado is in itself a purely ageism awareness group which promotes anti-ageism.
The media release states on the matter, "According to traditional cards, we should feel bad about aging and acknowledge that getting older means going downhill. In an effort to be humorous, some of the cards portray older adults as bench-sitting curmudgeons, boozy women in wheel-chairs, flatulent grandparents, or lecherous old men. But ageism isn't funny, it's harmful."
The media release states that, according to studies available to Changing the Narrative, "82% of older adults report experiencing forms of everyday ageism" and that it can ultimately be harmful to their health.
For Helmick, the opportunity to enter her card design into the contest came quickly after she discovered Changing the Narrative, and she was enthusiastic to take the opportunity.
"I was first introduced to Changing the Narrative Colorado when they did a seminar in Montrose about two years ago," Helmick said. "That was where I was introduced to Janine Vanderburg (organization director) and all of them on Facebook and that kind of stuff, so when they offered the opportunity to do the birthday card campaign, I jumped on board."
Changing the Narrative Director Janine Vanderburg stated in the same media release that the anti-ageism campaign encourages focus on the brighter side of growing old, such as the benefit of insight, ingenuity and overall wisdom.
"The fact is, we are living longer and healthier lives that give us the chance to do more and become more," Vanderburg said. "Older age has its own unique benefits to celebrate and now we've made cards to do just that."