In a celebration of Loyalty Day, Veterans of Foreign Wars (VFW) and Auxiliary Post 3571 of Delta recognized some hometown heroes in a ceremony Monday evening.
According to Linda Stahly of the Auxiliary, the ceremony was the 31st year of honoring law enforcement and first responders for being the "hometown heroes." These heroes were presented plaques to honor their achievements, each of which were outlined in letters nominating the recipients.
The following hometown heroes were recognized:
Conrad Kropf, Delta County Ambulance District EMT, Critical Care Paramedic, A-Shift Captain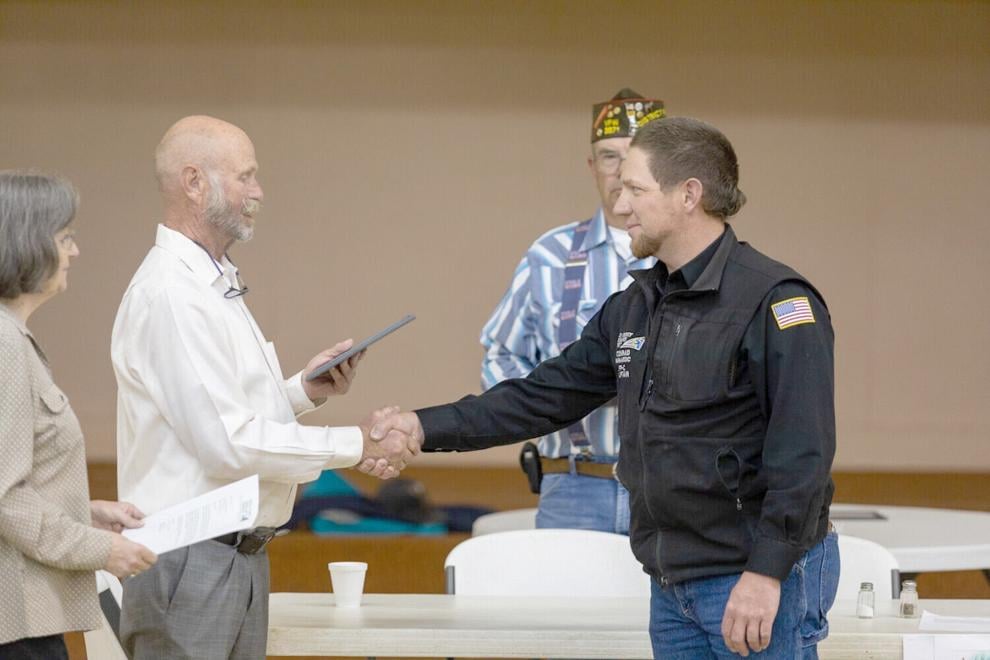 Conrad Kropf was nominated by Kirby Clock, the district manager for the Delta County Ambulance District. Clock's nomination credited Kropf for "his dedication and commitment to the citizens of Delta County" and the ambulance district.
"He has spent the last 9 years serving our district and its citizens," the nomination said. "During that time, Conrad has touched countless lives in our district and our county."
Steven McCurdy, Colorado Department of Corrections Major of Operations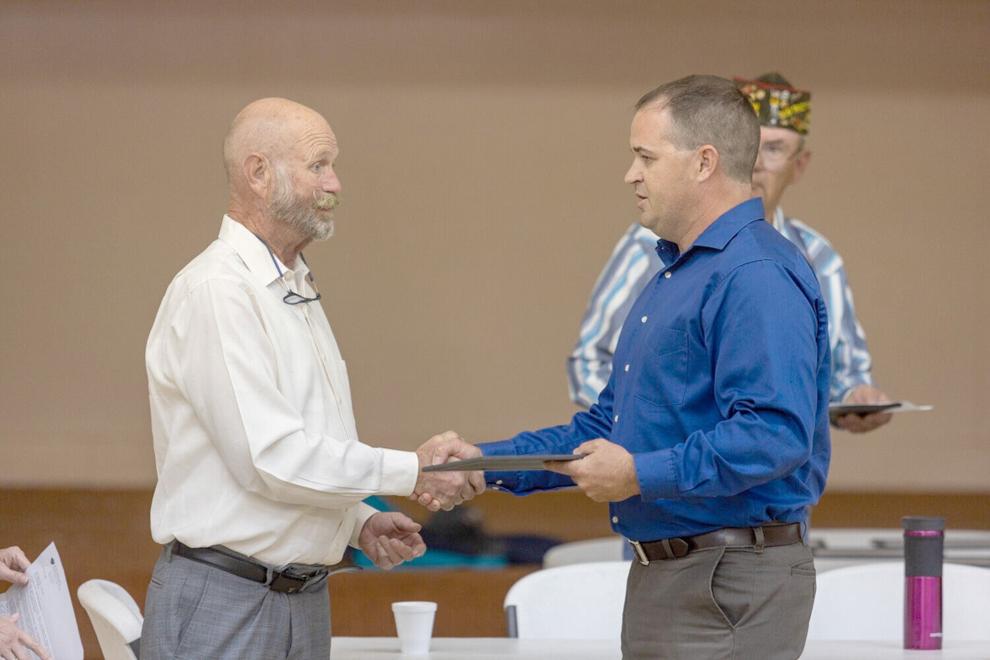 Steven McCurdy was nominated by T.G. Werlich, warden of the Delta and Rifle correctional facilities. McCurdy was credited for his leadership through the COVID-19 pandemic.
"His professional manner in dealing with [the] pandemic has eased concerns for staff, offenders and prevented consumption of community resources," the nomination said.
Destiny Escobar, Delta County Sheriff Deputy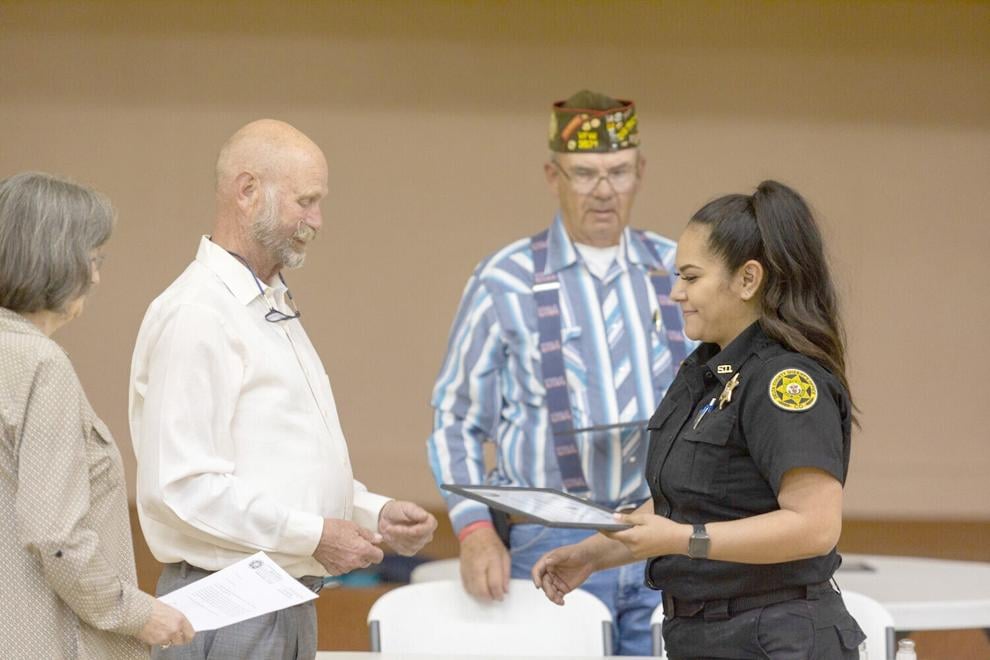 Delta County Sheriff Deputy Destiny Escobar was nominated by DCSO Captain Daniel Cano, Jr. for excelling "in every aspect of the job," always being open to learn more about the job and taking pride in the job.
"She has also become one of our [field training officers] in the detention division and has done a phenomenal job at it," the nomination said.
Crystal Reiner, Delta County Sheriff Deputy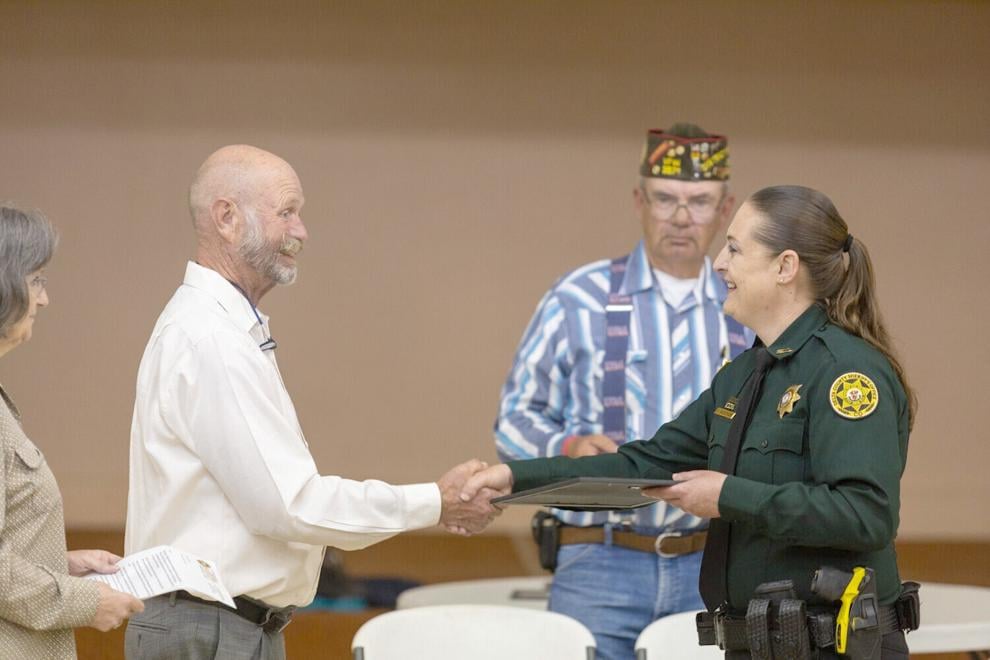 Delta County Sheriff Deputy Crystal Reiner was nominated by Lieutenant William Palmer, who credited Reiner for her pride in her job and involvement in the community, noting that "Deputy Reiner has always succeeded in her job performance and work ethics by giving 100% on every shift.
Reiner is furthermore a field trainer, a Taser instructor, a part of Crisis Intervention and a mentor at Cedaredge Middle School.
Roger Lowry, Colorado State Trooper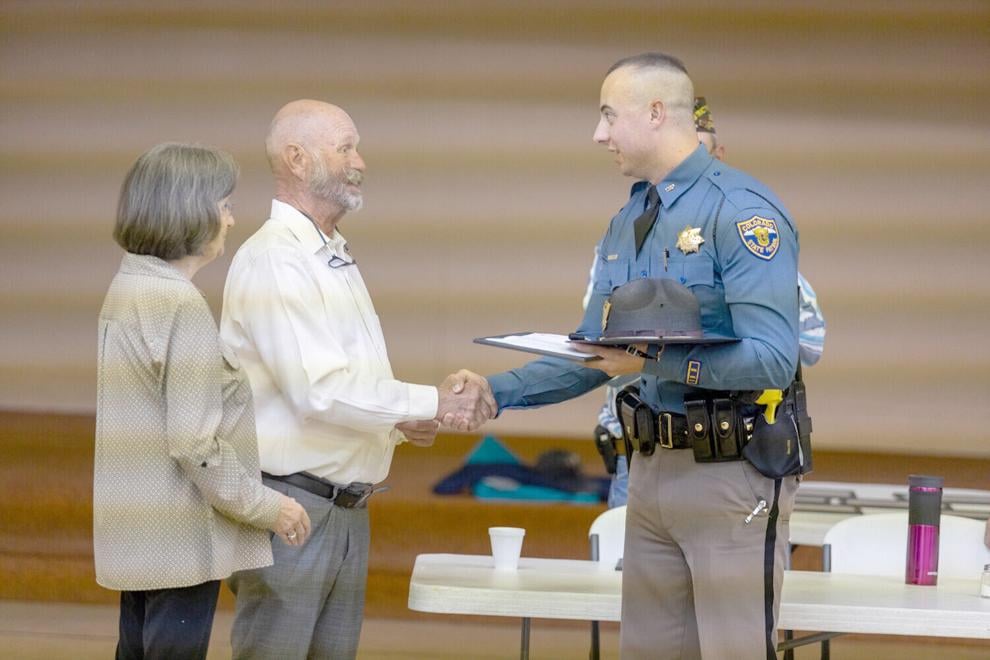 Colorado State Trooper Roger Lowry was nominated by Colorado State Patrol Captain James Saunders for being "an integral part of the law enforcement community" who has "focused his career on saving lives."
Lowry, according to the nomination, led his troop in seat belt enforcement in 2020, took the initiative to organize community events to further educate the community and organized CSP's part in the City of Delta's "Trunk or Treat" event, which was well-attended. He also volunteered to bring a Thanksgiving meal to a less fortunate family on Thanksgiving Day in Delta County.
Further AwardsThe VFW also had an award for Delta Police Officer John Laiminger, but no one from DPD was present to accept the award.
Furthermore, two group certificates were given to the Delta Fire Department and Delta County Search and Rescue.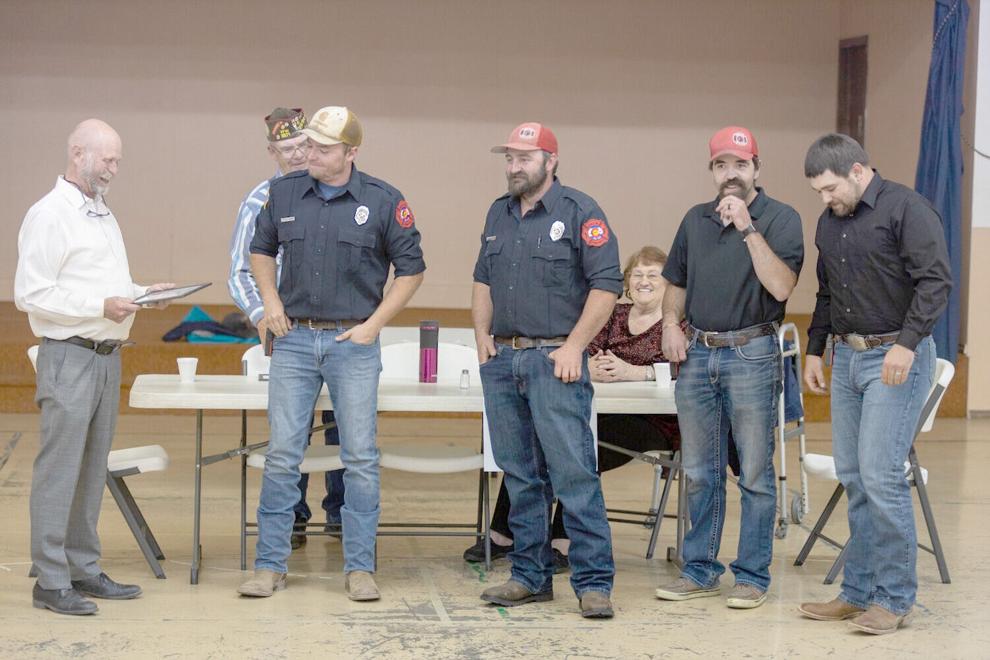 Zachary Kuta, Winner of the Young American Creative Patriotic Art Contest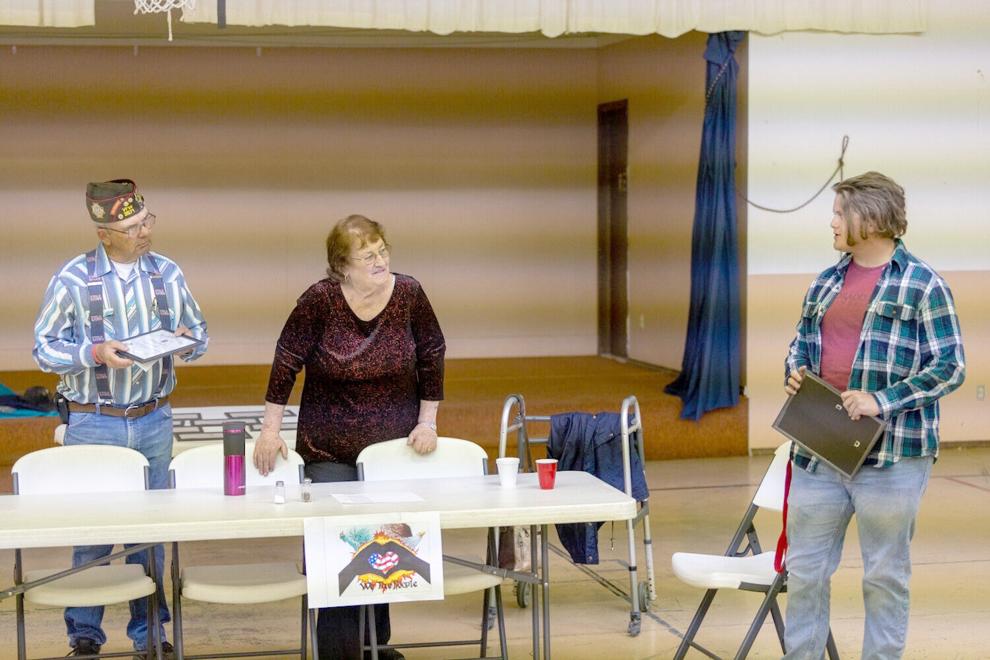 Zachary Kuta, senior at Delta High School, was the winner of the Young American Creative Patriotic Art Contest. His piece of art, along with a short essay describing his thoughts and process on creating it, were displayed at the ceremony.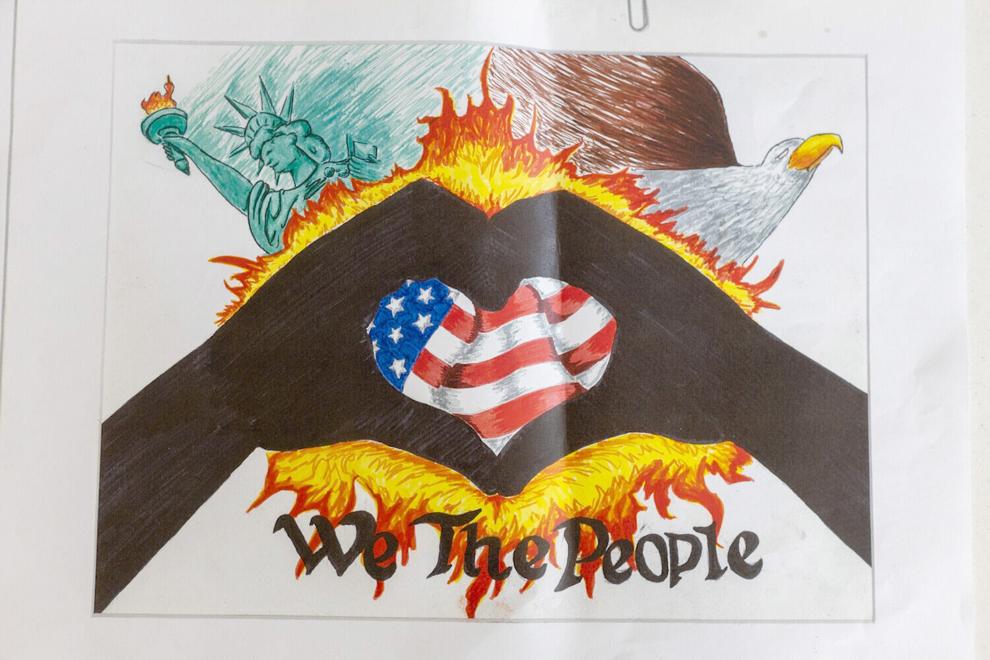 Kuta's write up on his piece, "Burning Passion," was read to the audience and is relayed here in its entirety:
"My artwork is a representation of the passion for our country that citizens show through their patriotism. The flag inside of the heart, made by the hands, represents the love, created by the people, for the flag and for the country. The fire around the hands represents the burning passion and pride to be an American and to be patriotic. The Statue of Liberty and Eagle coming out of the fire don't only represent America as symbols of freedom, but they also, in this piece, show that patriotism rises from the passion and determination of America, (the passion being the flames). 'We The People' scripted along the bottom of the piece ties the art together. The first three words from the Declaration of Independence mean so much to being an American. We are America. We are the people who make the country great, and who honor the history and patriotism before us. I decided to leave the background white because it represents the purity in patriotism. Even though patriotism can be messy, patriotism is the most pure way to be an American. My artwork utilizes different symbols of America and patriotism to create a visual representation of what it means to be an American patriot."