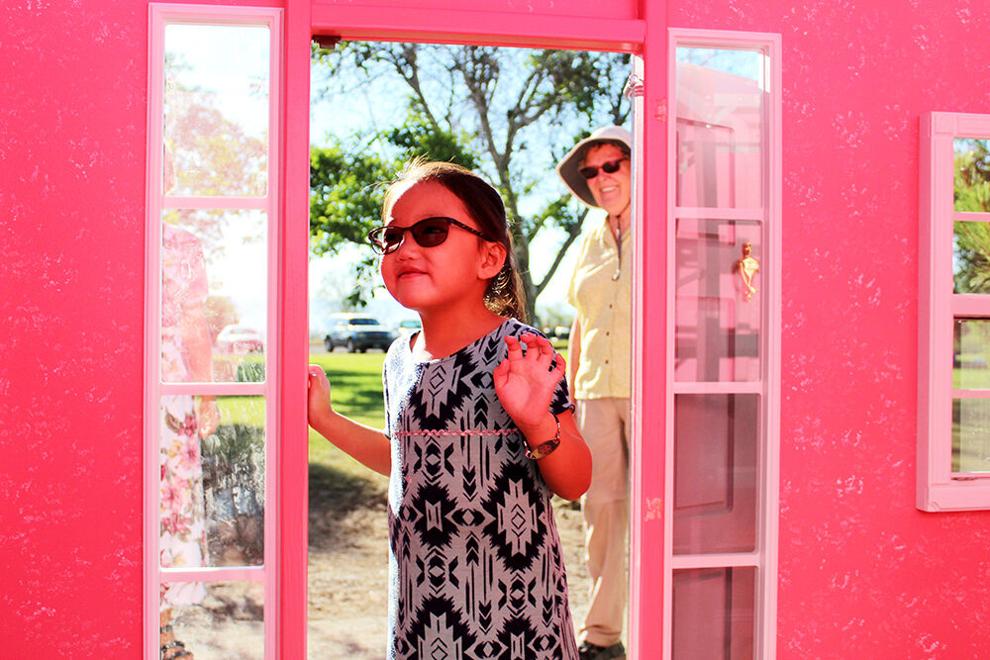 Allison Koehn, 5, stood in the doorway peering at the floor and walls as a smile spread across her face. Her pink house had been delivered and constructed by Make-A-Wish volunteers. Now it was time to move in.
Alli's house arrived Wednesday morning in a FedEx truck.
Overcoming biliary atresia
Alli was born with biliary atresia, a condition in which someone is born either without bile ducts from the liver, or in which such ducts are too narrow or inflamed to allow the bile to pass through. At 7 weeks of age, she underwent the Kasai procedure to retain and salvage the native liver, restore bile flow and decrease the level of jaundice.
Following her first procedure, Alli experienced cholangitis, a bacterial infection in the liver as bacteria traveled from the intestines. One-third of children will need a transplant during childhood, which was the case for Alli.
Her liver condition eventually made Alli stop growing and stop gaining weight. At the age of 3, she was evaluated for a liver transplant. After the transplant, Alli went through two rejection episodes, but now, her new liver has given her another chance at life where she can enjoy riding her bicycle and playing with her dolls in her new playhouse.
Turning a dream into reality
Prior to the delivery, Alli's dad Austin used a laser level to create a dirt foundation for his daughter's house. With the slab completed, a cloud of dust rose over the trees as FedEx driver Troy Wright drove down the Koehn's driveway. While holding her mother Alana's hand, Alli watched Wright and her dad unload two palettes of house materials for her 9-foot by 12-foot playhouse. The shipping label indicated a weight of 1,900 lbs.
"I didn't know what Make-A-Wish was before this," Wright said. "I'm kind of overwhelmed by it."
Make-A-Wish volunteers began assembling the house and household items for Alli Wednesday morning, before completing construction Thursday. Volunteers Steve and Cherlyn Cook, Chuck and Cindy Sharp, and Glenda and Darrell York worked together to turn Alli's dream into reality.
Alli and her siblings watched as the construction took place, imagining the fun play dates that lie ahead.
PHOTO GALLERY: Allison Koehn receives Make-A-Wish pink playhouse
"The first thing Alli and I want to do in it is play restaurant," said Dillon, Alli's brother. "We'll serve all kinds of food."
Cherlyn whispered a secret into Alli's ear, causing Alli to take off running toward the house.
"What is that?" Alli asked as volunteers began opening gift boxes.
A kitchen, cookware, chairs and a table were nestled inside the boxes.
"It's just like Christmas times 10," said Alana.
Alli ran through the yard to see all the work being done, an indication that the days of barely being able to stand were behind her. She could enjoy being a kid.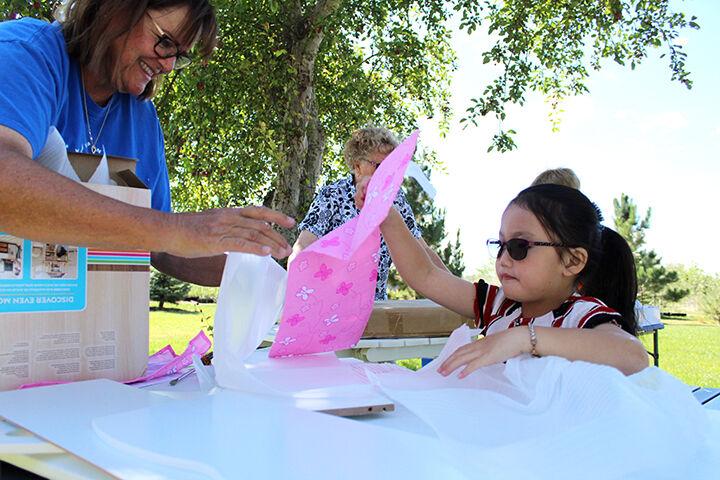 Glenda, Cindy and Cherlyn began assembling the items with Alli and brother Dillon lending a hand. Once a piece of furniture was complete, Alli wasted no time trying it out. She even ate her lunch at her new table with her baby. After lunch, it was time for her baby to have a nap, so she lifted the blanket in her new crib and tucked in the baby.
Sharp watched as Alli began creating memories with her Make-A-Wish items.
"I just love meeting the family," she said. "I'm so excited to see her excited about her wish. Make-A-Wish is so amazing."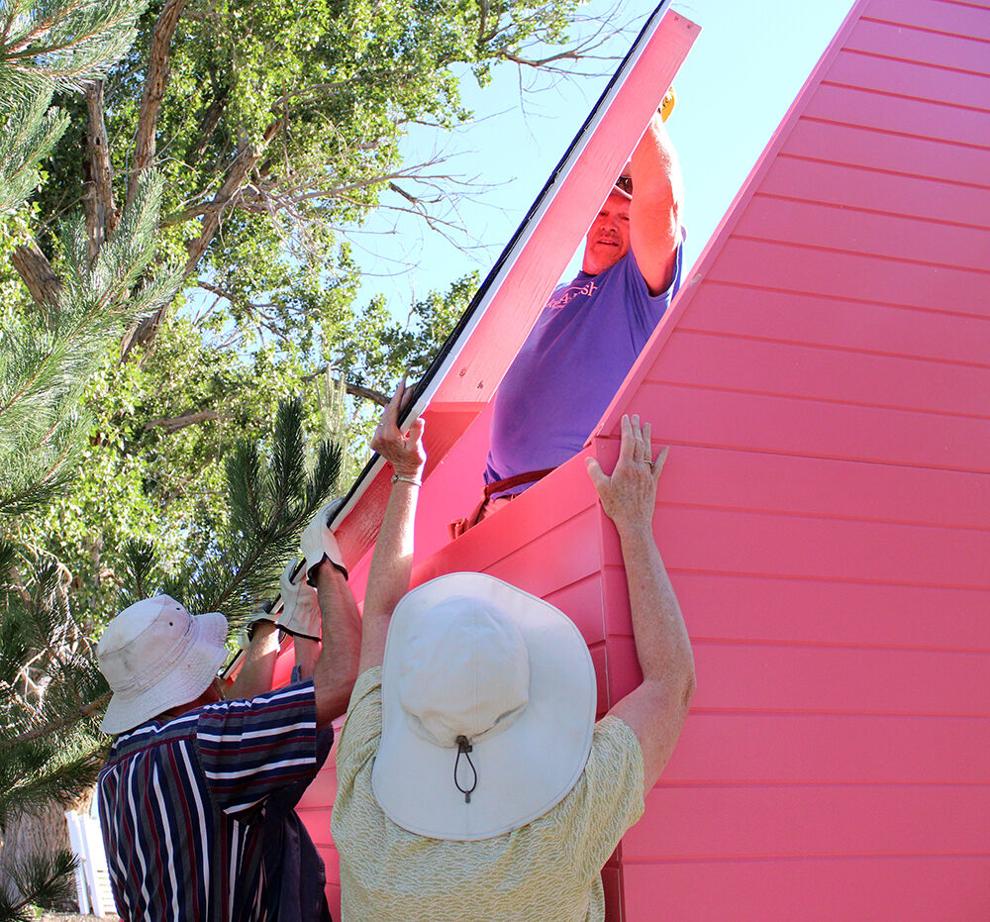 Thursday morning, the volunteers secured the walls of the house to the wooden floor before adding the A-frame roof and porch.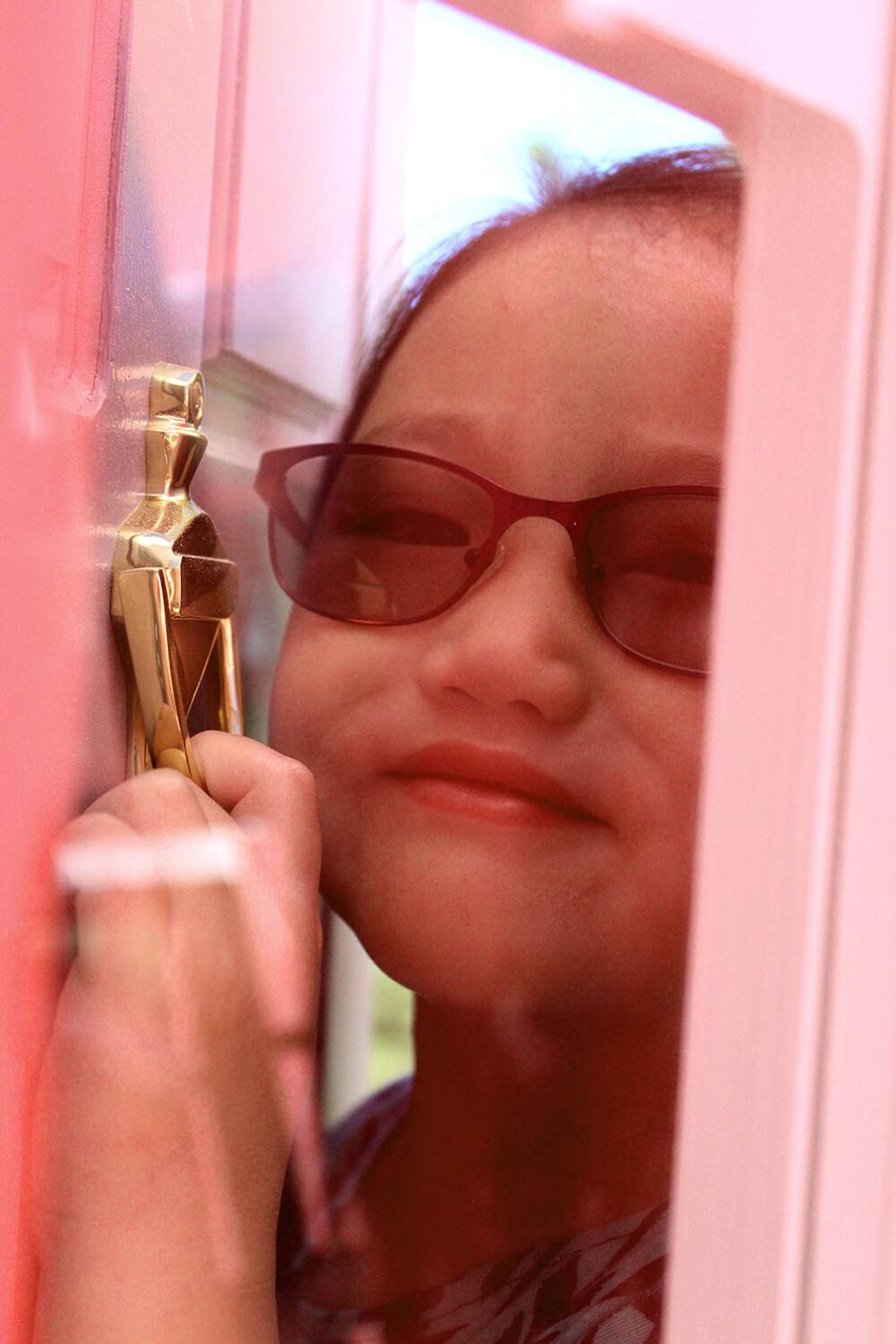 Steve and Darrell screwed in the four walls of the house and the front door around 7:30 a.m. Thursday and once they were done, Alli wasted no time going inside her house.
"This is perfect for my hand," she said as she grabbed the door handle.
After stepping up onto her porch, she peered into her house bursting with a joyful expression.
"Her excitement was big inside if she was showing it on the outside," Alana said.
Her mother and her then worked together to slide open the windows on her house.
With fresh air circulating through the pink house, the Koehns exited the building as the volunteers prepared to secure the roof. While the volunteers strategized how to install the roof, Alli decided to move in her pink lawn chairs. She lined them up along her front porch and then took a seat and smiled at everyone watching her.
Shimmying the roof into the slots, four Make-A-Wish volunteers supported the weight as Steve and Darrell drilled the pieces into place.
"I thought it was a lot of fun," Steve said. "It's fulfilling and challenging because it's not as easy as we thought. But, it was very rewarding."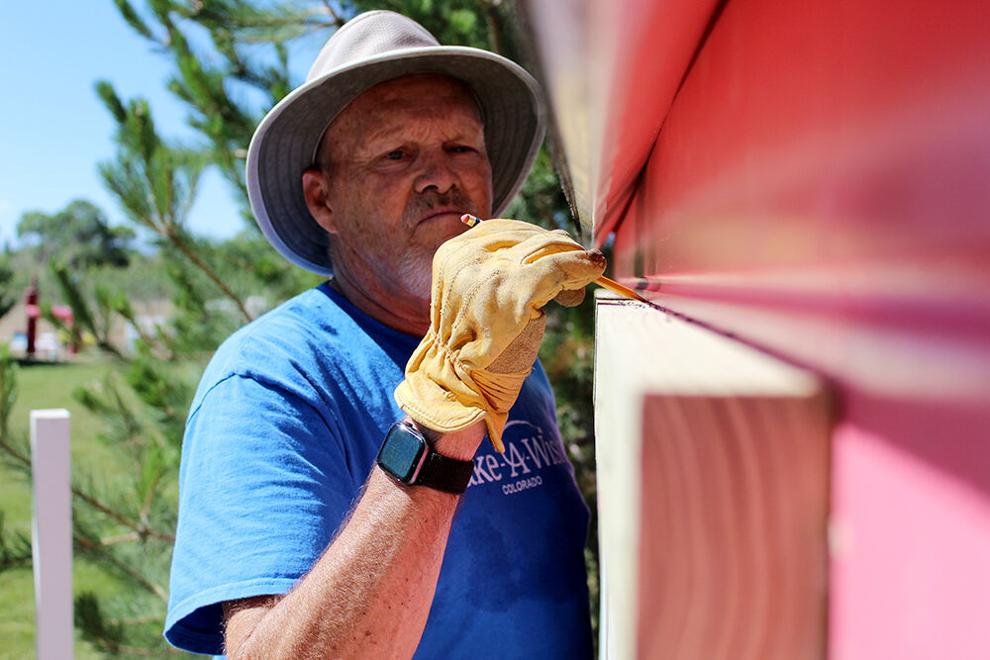 After overcoming a challenge of securing the porch cover to the house, the volunteers were happy with their accomplishment as the house was now ready for Alli and her family to enjoy.
"I hope she spends hundreds of hours in it and enjoys doing those things she couldn't do when she was sick," Steve said. "I also hope it lasts forever and I hope her parents can enjoy it, too."
While looking at her daughter's gift, Alana said, "It's something we never expected for anything to be given to us. It's a dream come true."
Editor's note: As the story was going to press, the Montrose Daily Press learned Alli will be returning to Children's Hospital to get her numbers stabilized in the coming weeks.