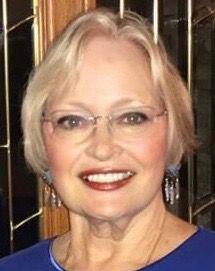 At the Oct. 13 Orchard City Board of Trustees meeting, it was revealed that Trustee Jan Gage had given her resignation from the board.
Gage was a trustee, the mayor pro-tem and she sat on the town planning commission alongside Trustee Mel Cook.
Following the announcement of her resignation during the meeting, at which Gage was not present, Trustee Gynee Thomassen was selected by the board to replace Gage as mayor pro-tem.
After the meeting, Gage gave brief comment regarding her departure, citing "extremely personal" reasons for leaving.
"It was a very hard decision to make," Gage said.
Gage was initially set to end her term this upcoming April. She'd served on the board previously, but not in two terms consecutively. She could have run again in the upcoming April election.
In the last election that impacted the board; the April 2020 election, Gage ran for mayor but ultimately fell short in the votes to Mayor Ken Volgamore, who was elected for a second term.
Moving forward, the Orchard City Board of Trustees currently has a vacancy.
Lucas Vader is a staff writer for the Delta County Independent. Follow him on Twitter, @lucasrvader.