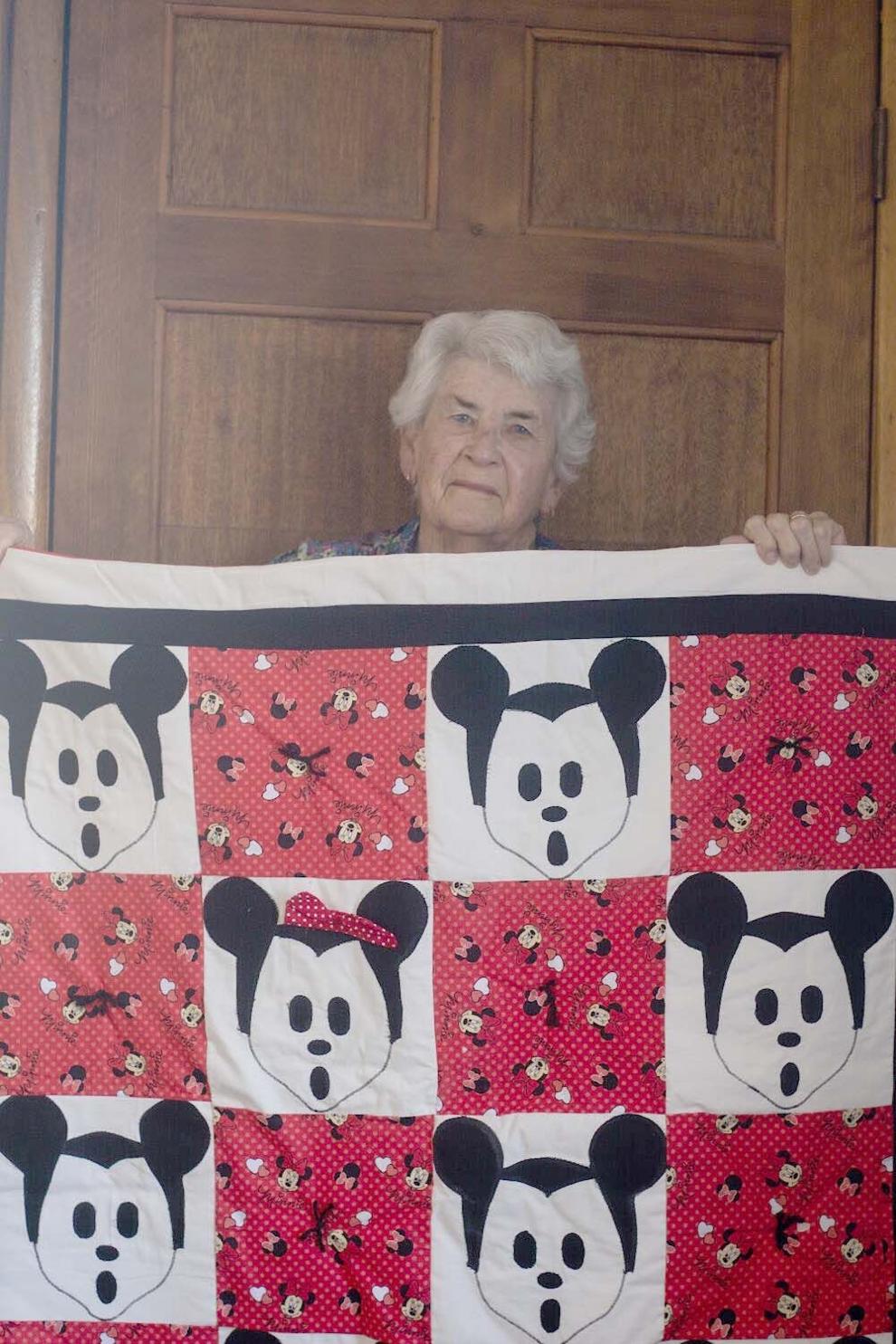 Ever turn down the chance to stare an artistic challenge of some form in the face and overcome it?
According to Pat Bruton, that's the last thing a person should do. If the desire to create is there, failed efforts are the worst that can happen.
"If you can, take a class and let somebody who's been through all of the failures tell you what not to do," Bruton advised on the matter. "But give it a try."
Bruton is no hypocrite on that statement as she's checked all the boxes on the list of artistic mediums both common and unique.
Within her house near downtown Delta, Bruton has much to show for her efforts in the doll collection alone, not to mention stained glass, quilts and sculptures of various materials.
Bruton has had a life full of interest in the arts.
Growing up in Delta, where her father was a junior high principal turned mortician and her mother was a teacher at Garnet Mesa Elementary School, Bruton started making dolls at a young age.
"Basically, I'm a doll maker," Bruton said. "I've been making dolls since I was 12 years old." She showed off a certain doll called the "Wizard of Air," once being a set of wizards of water, earth, fire and air. Besides the Wizard of Air, the other three were sold.
"For some reason, I got interested in wizards," Bruton said, recalling that she and her son got into tales of wizards and dragons many years ago, spurring the series. The current dolls on display in Bruton's home are more recent creations, not from her childhood.
Bruton's dolls are made with fimo clay, which can be finalized in a regular oven. Each comes with intricate facial expressions, clothing, the whole 9 yards.
"I get wrapped up in detail," Bruton said. "I do a lot of detail on them."
At a young age, Bruton was led to leave Delta for Los Angeles, California, when a teacher of hers raved about the ceramics department at a college out there.
She got married before she went, so she made the move with her husband. They were ultimately out there three years before they had their first child, spurring the decision to move back to Delta.
She continued art as a hobby while working at JC Penney, which was on Delta Main Street. She was later laid off there in a workforce reduction, so she went to work for the county for seven years, where she helped run elections ("Jeez, I'm so glad I wasn't in that this year," she said.)
It was around that time, Bruton figured, that she started exploring more mediums of sculpting. She also tried her hand in stained glass.
She got involved in Project Linus, a nonprofit that aims to provide blankets and quilts to children in need. She credits her work in that field as "the love of fabric and the love of designing," saying she also found a way to efficiently put them together in a timely manner.
During her extended time in Delta, Bruton served as one of the founders of the board of directors at the Delta Museum. In fact, Jim Wetzel, who runs the museum now, was the purchaser of the Wizard of Earth.
After another, later stint in California, which was cut short due to complications from the 2008 recession, Bruton and her husband returned to Delta County and later found, purchased and converted Bruton's current house into a more consistent style.
Her husband was a wood-worker. He built new, more appropriate kitchen cabinets to replace the white ones with black hinges that were there at the time.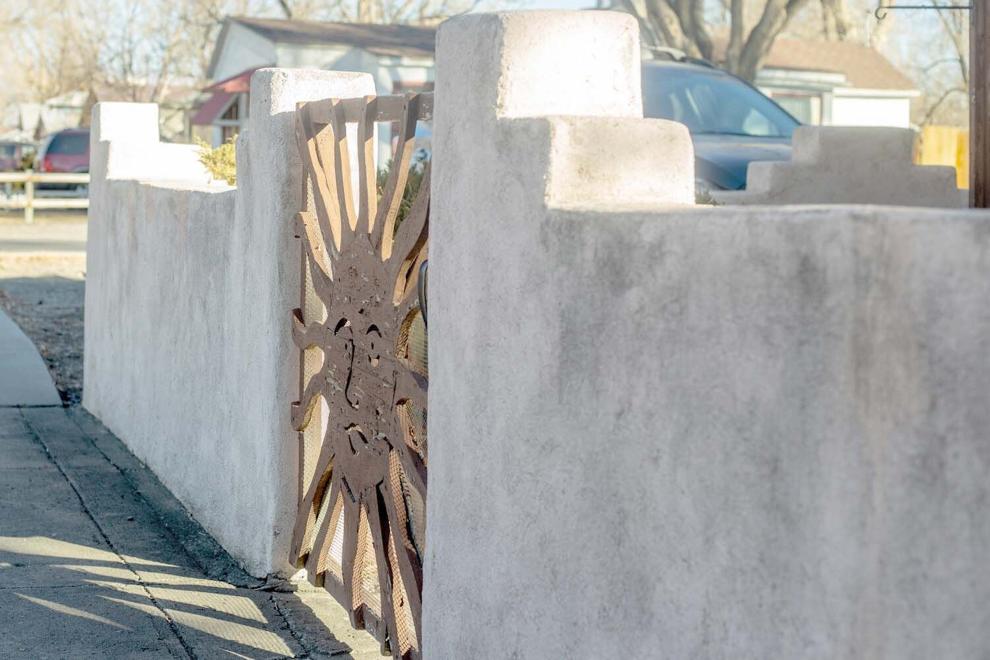 Also, the foundation needed replacing. While he dug out a massive amount of adobe from beneath the house, Bruton found an adobe mixer at a yard sale and started making blocks.
That adobe is now a New Mexico-style fence that surrounds the house, seeming to speak volumes to say that this is the home of an artist.