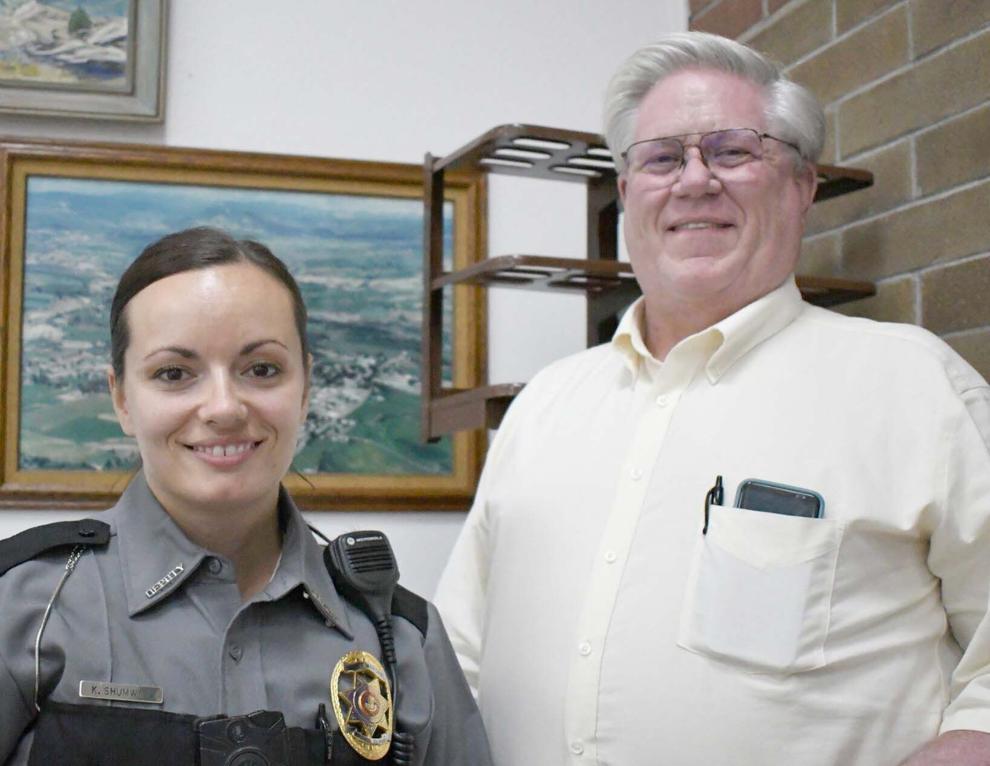 Following months of uncertainty at the Hotchkiss Marshal's Office, town officials announced Friday morning through a press release the retirement of Marshal Daniel Miller effective June 1, 2021; the vehicle accident and arrest of Deputy Marshal Kelsey Shumway; and the termination of Deputy Marshal Chad Lloyd also effective June 1.
Mayor Larry Wilkening said town council held a special meeting on June 1 for an executive session. Following the meeting, there was a motion for the board to accept Miller's retirement agreement with the town. Details of the agreement were not made public.
Wilkening said Miller's departure has more to do with the board's desire to have a marshal who reflects the town's principles as they relate to effective law enforcement and community involvement. Qualities it will look for in a new marshal.
The firing of Lloyd took place the morning of June 1 at the Marshal's office.
"We had received Marshall Miller's acceptance of the retirement agreement and when that happened, according to our HR policy, the mayor can make that decision on employment within a department if there was technically no department head at that time," Wilkening said, adding he could not discuss the details due to personnel confidentiality.
According to the town's press release, Shumway was involved in a single vehicle accident on Feb. 1, 2021 which occurred outside town limits. The Delta County Sheriff's Office and the Colorado State Patrol investigated the incident and subsequently charged Shumway with traffic violations and motor vehicle theft.
The release also stated that the matter with Shumway "remains an open investigation" and that no town-owned vehicles were involved. Shortly after the incident in February, Lloyd and Shumway were placed on paid administrative leave.
Shumway was later suspended without pay and her status with the town is unknown at this time. On May 21, she was arrested on an outstanding Delta County warrant in Hotchkiss and is schedule to appear in court on June 16.
According to case number 21CR121, Shumway faces allegations of motor vehicle theft, DUI, careless driving, failure to report an accident and trespassing. She is also accused of misdemeanor harassment and domestic violence (21M219). The investigating agency was Delta County Sheriff's Office.
Going forward police coverage for the town of Hotchkiss will be provided by the Delta County Sheriff's Office.
"We still have police coverage. It will be different from what people are normally used to seeing such as patrol cars traveling around," Wilkening said, adding that Deputy Marshal Julia Thompson will likely move to a day time shift.
In the meantime, the town of Hotchkiss has begun the process of hiring a new marshal. Wilkening said there will be a statewide and regional search. While the town council will make the final decision on the new marshal, the hiring of additional deputies will be up to Miller's replacement with the mayor's input.
"We want this process to result in the hiring of the right candidate that reflects the town's principles as they relate to effective law enforcement and community involvement," Wilkening said, "The safety of the citizens is our uppermost concern and we are going to address that with the sheriff's office help."