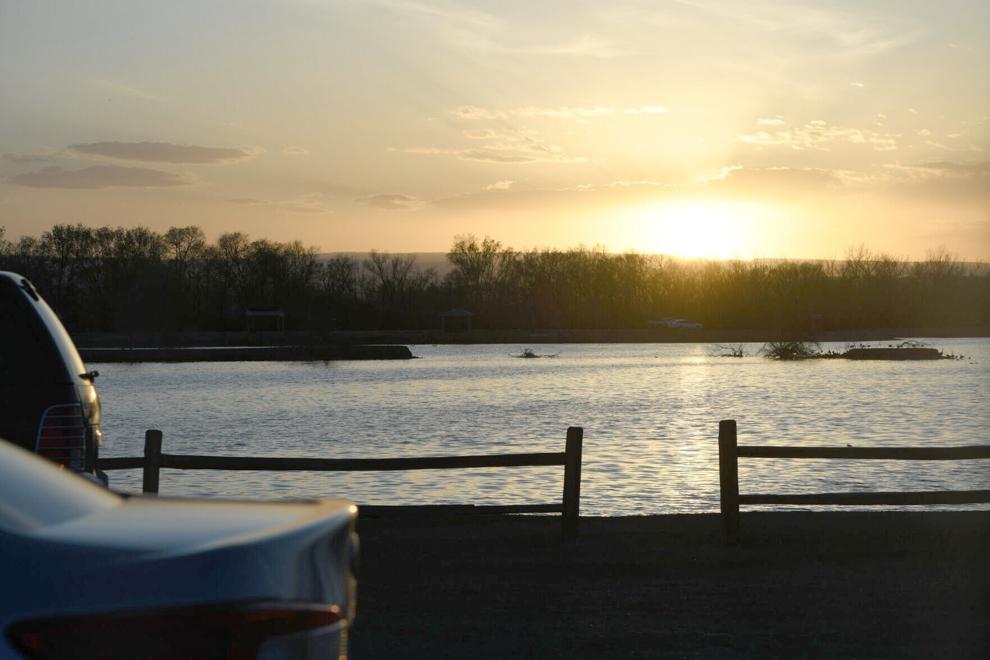 Delta County Sheriff Mark Taylor made an appearance before Delta County Commissioners last week to offer a few remarks regarding the officer-involved shooting that took the life of a local woman near Hotchkiss.
Chairman Mike Lane invited Taylor to share any new information concerning the incident that took place Friday, April 9.
"I know that you can't give us all the information on the upcoming investigation concerning the tragedy that happened last week. Are there any new developments you can share?" asked Lane.
"Nothing new at this point. As you know, one of our deputies was involved in an officer involved shooting on April 9. The 7th Judicial Critical Incident team was brought in to investigate that shooting," commented Taylor during the April 20 commissioner meeting.
He told commissioners that he didn't expect to hear back from investigators until at least the middle of May.
"I don't know that they'll have the full investigation complete and turned over to the D.A's office at that point, but they should have it pretty well wrapped up by the middle of May from what I understand."
In addition to the main investigation, Taylor said his department is conducting a separate internal investigation.
"The internal investigation is to make sure that there wasn't any office policy or procedures that were violated concerning the process," Taylor reported to the board.
"Let your staff know that we appreciate their working on that and our condolences go out to the family involved and the deputy involved and his family. This will affect a lot of people's lives," Lane said.
"I'd just like to ask everybody to just wait until the investigation is concluded, until all the information is in. I get asked quite often about the investigation and realistically I know about as much as everybody else and rightfully so," Taylor said, adding that his office is" kept out of the loop" while the investigation is conducted.
"As soon as we know, we will make it transparent how the investigation went and everybody will see what was conducted through the investigation," Taylor said emphasizing that the investigation will be thorough and transparent.
"We just ask people to hold off and wait for that to conclude," he finished.
"I appreciate you coming in here with some updates, sheriff. There are always questions and even though you can't answer them, at least what you gave us helps, so thank you very much," said Commissioner Don Suppes.
Commissioner Wendell Koontz asked Taylor if the county and sheriff's department provided resources available to staff to process the incident.
"We do. We've given the deputy that was involved ... a lot of resources that we made available to him. Our staff, our patrol staff in general has had a couple of staff meetings and we brought in mental health," Taylor said. "I think everybody is handling it as well as they can at this point."
A memorial service for Paige Yvonne Pierce was held on Friday, April 23 at First Baptist Church in Delta. Pierce was pronounced dead at the scene following a brief chase and subsequent shooting by a Delta County Deputy. A candlelight vigil was also held Friday evening at Confluence Park. Event organizers stated that the family would offer a statement at a later date.