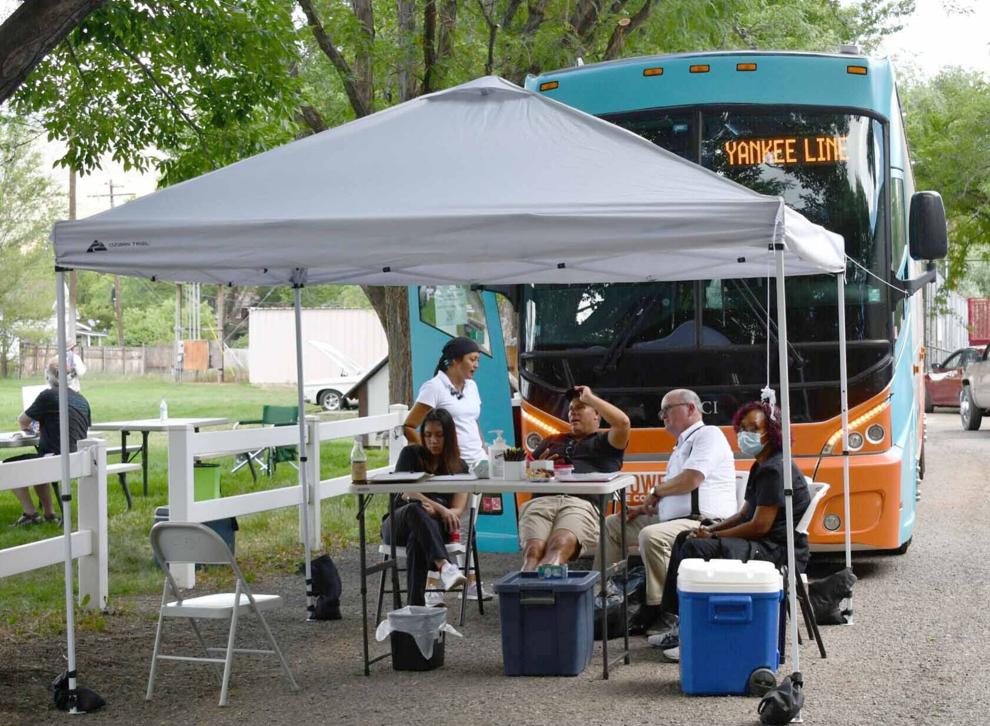 Delta County continues to see an uptick in COVID-19 cases due to the Delta variant circulating on the Western Slope. To date, 55.1% of eligible county residents remain completely unvaccinated.
"One of our main goals has always been to keep our hospital capacity manageable, thankfully we have been able to do that so far," said Darnell Place-Wise, public information officer for Delta County. "However with the Delta variant being so much more transmissible, and causing unvaccinated individuals to get much more sick, we are keeping a close eye on it."
Delta County will once again host a couple of opportunities for citizens to get the COVID-19 vaccination. The county announced the following dates and locations for this week.
The first event will be Thursday, July 22, at the dirt parking lot on North Palmer near the Bill Heddles Recreation Center in Delta. Vaccines will be available from 1 — 9 p.m. The second event will be Friday, July 23, at the Delta County Fairgrounds in Hotchkiss from 1 p.m to 9 p.m. The third event will take place Saturday, July 24, at Kellogg Street behind the Bill Heddles Recreation Center from 9 a.m. to 5 p.m.
"School is right around the corner and now is the perfect time to get your eligible student vaccinated to ensure that he or she is fully vaccinated prior to the start of school," said Place-Wise. "The CDC's guidance for individuals after vaccination is that most fully vaccinated people with no COVID-like symptoms do not need to quarantine, be restricted from work or school, or be tested following an exposure to someone with suspected or confirmed COVID-19, as their risk of infection is low."
As of Tuesday, July 19, Delta County is reporting 3,078 total COVID-19 cases; 2,925 recovered cases; 83 active cases; no new cases; three hospitalizations and 70 deaths. Total test encounters are 46,194 with 1,137 tests in the past week. The county's one week case rate was 243.8 per 100,000 persons; one week positivity was at 5.74% with a one week positivity count of 76 persons.