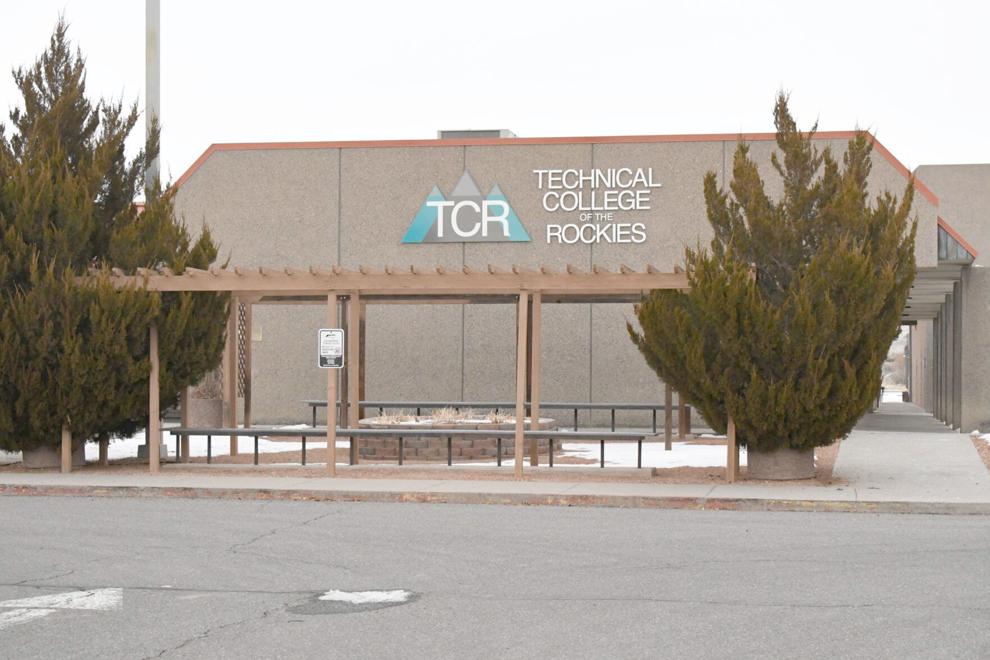 Technical College of the Rockies (TCR) will be taking a break from its licensed practical nursing (LPN) program due to an inability to hire qualified nursing instructors.
Allen Golden, TCR director, recently shared the difficult decision with the Delta County School Board. He said a number of community members and partners were concerned with the decision to halt the program due to a nationwide shortage of nurses.
"Just to make it clear to everybody, the nursing program is a great asset to TCR...there are number of success stories and nobody, including me, has any desire to close our program," Golden told school board members.
The decision to place the 50-year-old program on pause needed to be made to protect students who are making plans for their future educational needs.
Golden said TCR is open to any and all ideas during the hiatus in the hope of resurrecting the program in the future. He emphasized that the program is not permanently closed even though it would be easier and less expensive to do so.
The difficulties facing the TCR nursing program are in large part due to the number of accrediting entities that oversee the school's program including the State Board of Nursing (SBON) and the Accreditation Commission for Education in Nursing (ACEN) which directly oversees the Nursing Program. In addition Colorado Community College System (CCCS) regulates curriculum.
TCR is also accountable to Delta County School District (DCSD), Colorado Department of Education (CDE), Colorado Department of Higher Education (CDHE) and Council on Occupational Education (COE).
In his report, Golden said the three accrediting bodies that oversee the program often have different expectations and accountability measures. At times these measures compete against each other. As an example, the Colorado Department of Higher Education (CDHE) is pushing to increase the number of credentials awarded by TCR while the Council of Occupational Education (COE) wants the college to limit the number of credentials awarded, Golden reported.
He said when it comes to other TCR programs credentials are more flexible.
"For example our automotive program I hire people who have been automotive mechanics. They can have a high school diploma or they can have an associates degree that's all they have to have. To have an LPN program we have to have people who have either bachelor's or master's so, it's multiple levels and above."
The college continues to grow and expand other health programs. This year the college will add Fire Science and EMT Advanced. The Medical Assistant, EMT, and CNA programs are growing and there is a partnership in the works that will pay for CNA tuition in exchange for one-year employment at a long-term-care facility.
"That will prompt us to hire more CNA instructors and we've also looked at adding a Respiratory Therapy program we are about half way through that feasibility study," Golden said, who went through the staffing requirements for the LPN program.
Staffing for the LPN program was looking pretty good up until June when one full-time instructor resigned. The college has not been able to fill the vacancy. In October the Nursing Director requested reduced hours. On Oct. 22, the other full-time instructor also resigned.
"All of this happened after the current class and we are committed to getting them through but we decided that we had to make a decision. We have students who were taking our prerequisites and students who were planning their lives around trying to get into our program. We wanted to make sure that we were honest and up front and I didn't think we could hire people to staff the program," Golden said, adding that there is an LPN program in Grand Junction.
"We do have a hiatus plan. We do have a really comprehensive plan to try and figure out if there is any way we can make this work...we would love to bring this back," he said.
Work on the hiatus plan is scheduled to wrap up in October with another meeting to discuss the future of the LPN program.
"We'll have to decide at that point if we're going to close it or we're going to try and reopen it," Golden said, adding that the college lost $17,000 on average over the past four years.
Around the country, public-run nursing programs are closing heading more to the private sector. They can charge more tuition without all the restrictions.
"It is something that we are all trying to figure out," said Delta County School Superintendent Caryn Gibson. "It has been a capstone program at the school for a number of years."
In other DCSD school board news, the board approved a contract extension for Vision Charter Academy during its April 15 meeting. Gibson told the school board that the district did approve the charter school's application but remains in contract negotiations.
"That is going very well but we are currently in the process of working out the final details. Their lawyer is taking a little longer and our lawyer is taking a little longer. So, both Vision Charter Academy and the school district, we agreed and want to extend the contract but we do need board approval to approve this extension through May 31," Gibson said.
She said at the May work session a liaison between VCA and the school district will share the contract for review. The contract extension was unanimously approved by the school board and should be set for final approval at the May 20 school board meeting.