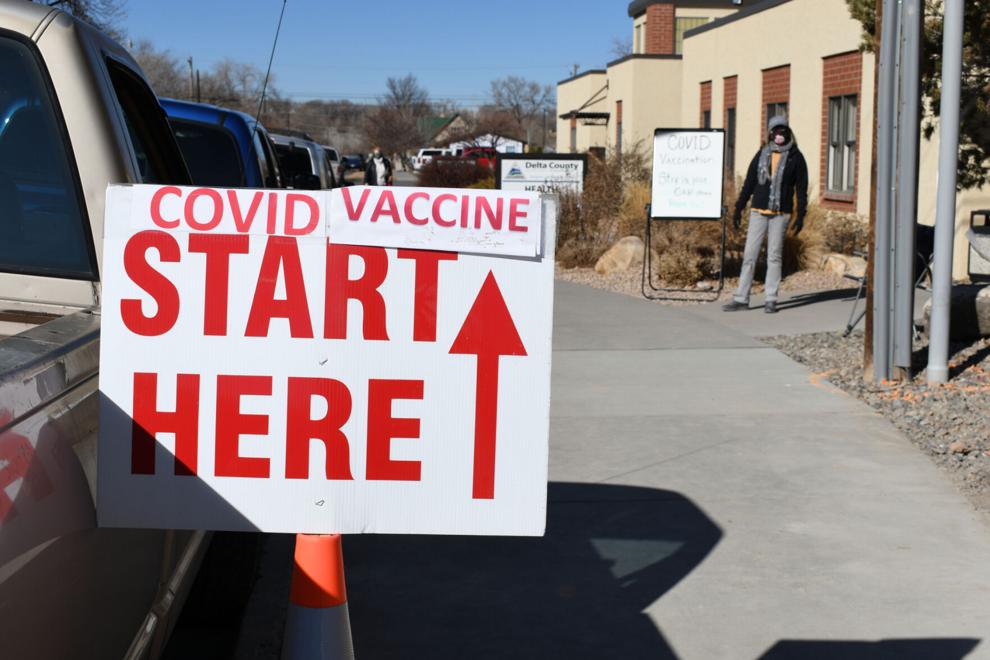 The announcement last week that Delta County is now in charge of managing local COVID-19 policies brought up numerous questions. The DCI recently contacted County Administrator Robbie LeValley and Public Information Officer Darnell Place-Wise looking for a few answers.
Q -With the recent transition from state to county COVID-19 management will the county continue to operate its Unified Command made up of the County, Delta Health and the health department? If so, what does that look like going forward?
A- Unified Command will continue; the main focus continues to be not overwhelming our hospital.
Q- Who is officially in charge of the decision making going forward regarding COVID-19 policies? (Unified Command, Commissioners or combination)
A- Ultimately, the Board of County Commissioners is the final decision-making body as the elected representatives of the residents of Delta County. The Board of County Commissioners has and will continue to consider input from Delta County Health Department, Delta Health, Delta County Board of Health, and Unified Command.
Q- Will the county continue to use its COVID-19 Community Dashboard to keep the public informed? If not, how will the general public be notified if there are significant changes such as increased cases, high positivity test rates and hospitalizations?
A- Absolutely, the COVID-19 Community Dashboard remains in effect.
Q- In the past, the county health department held a number of COVID-19 vaccination pods. Will the county continue to hold large vaccination events or go with other providers?
A- The vaccine distribution has now transitioned to Delta Health and its clinics, Delta County Health Department, River Valley, and private pharmacies. These outlets can accommodate the number of individuals requesting the vaccine. Delta County Health Department will continue to vaccinate on Wednesday and Fridays.
Q- Will the county continue to update the public on the number of vaccines received and distributed? If so, how will that information be disseminated?
A- As the information is submitted to the county, we will relay that information. We do not always get updated information on a daily basis.
Q- What are the county's future plans for COVID-19 testing?
A- COVID-19 testing continues at Delta County Health Department each Tuesday by appointment only by calling 970-874-2165. Delta Health's Urgent Care continues to do COVID-19 testing, as well.
Q- Is the county still required to track cases and report to CDPHE?
A- Yes, nothing has changed with regards to reporting to the state.
Q-Can the state take the management back if cases and hospitalizations increase?
A- Yes. We will continue to work closely with the Colorado Department of Public Health and Environment.
Q -The mask mandate is still in effect statewide in some cases. How does the mandate affect Delta County? Who in the county is still under the state mandate?
A- Delta County remains under the most recent State Public Health Order which is set to expire on May 16 and the state's mask mandate is a part of that Public Health Order. Delta County Commissioners recently stated that they firmly believe that individuals and businesses are in the best position to make their own decisions.
Q- Several counties have opted to set their own public health orders. Per the management statement Delta County will not set public health orders but follow PHO 20-38. Would the county consider public health orders if the cases and hospitalizations spike?
A-The county will coordinate with Delta County Health Department and Delta Health to determine the best path to balance reducing hospitalizations, as well as keeping an eye on Delta County's economy.
Q — There have been a number of incidents at local stores and businesses involving heated confrontations between mask wears and non-mask wears. The management statement says the county "will not insert themselves into an enforcement role including the mask mandate." What should businesses/events do if a confrontation occurs or if a person refuses to wear a mask?
A- Fortunately, incidents like those described are few and far between and becoming less of an issue, as more and more of the population is vaccinated; with increased vaccinations, the opportunity to spread the virus reduces even more.
Q- At this point, what is the main message county officials would like to relay to citizens as the pandemic continues?
A- Delta County encourages all eligible residents to take advantage of the vaccine opportunities, respect each individual and business and their COVID-19 management, and continue to be diligent. We will all have to learn to live with COVID-19 going forward.